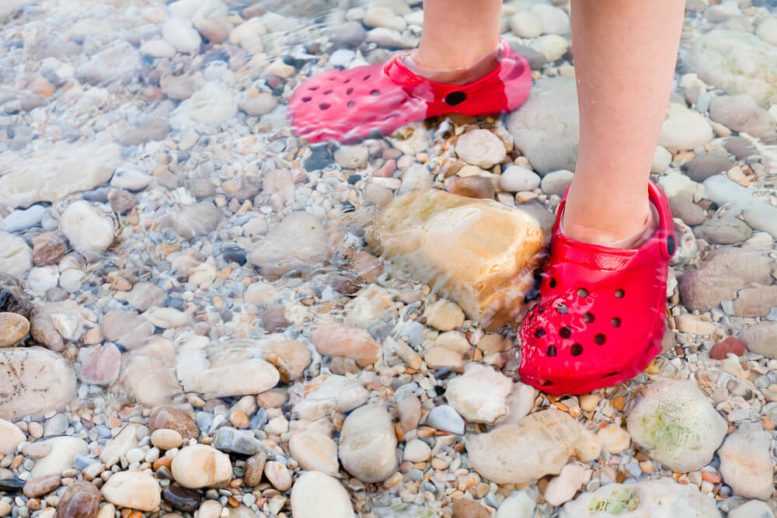 CROX stock is one of the biggest gainers in Tuesday's session after Crocs Inc. (NASDAQ:CROX) reported better than estimated results for its fiscal first-quarter earnings.
Beating Analyst Estimates
Crocs Inc, based in Colorado, posted a net income of $24.7 million or 33 cents a share, up from $12.5 million or 15 cents a share in the first quarter of 2018. On an adjusted outlook, the company earned 36 cents per share, easily topping the Zacks Consensus Estimate of 25 cents a share.
The footwear company reported revenue of $295.9 million in the period, up from a year ago revenue, which was $283.15 million. An analyst at Zacks forecasted the company's revenue to be $287.9 million.
However, gross margin during the latest quarter dropped by 290 basis points to 46.5%, from 49.4% in last year's first quarter. Cash and cash equivalents were $86.3 million as of March 31, 2019, compared to $102.0 million as of March 31, 2018.
CROX stock has jumped 12% since the beginning of the year. Moreover, the stock has outperformed the broader market in the past year and has climbed 85% in the last 12 months.
>> BHC Stock Closes Up 9%: Bausch 2019 Outlook Increased After Successful Q1
CROX Stock: Strong Guidance
For the current quarter ending in July, Crocs projects its revenue to be in the range of $350 million to $360 million. Analysts surveyed by Zacks have projected revenue of $352.5 million.
In addition, Crocs Inc expects full-year revenue of $1.09 billion, representing a jump of 5% to 7% over 2018. The Company now projects 2019 revenues will be negatively impacted by around $25 million based on currency changes and approximately $20 million resulting from store closures.
The Crocs board recently approved a $500 million increase to the existing $500 million share repurchase program, leaving the company with $600 million for upcoming buybacks.
CROX stock is trading higher by 5%, now selling at $29.56 at the time of writing.  However, the stock has cooled off from its session high of $30.91.
Featured image: DepositPhotos © trgowanlock