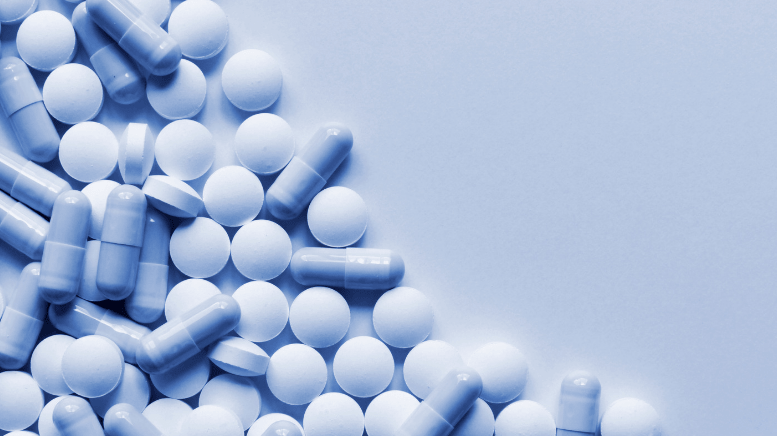 On Monday, May 6, BHC stock jumped nearly 10% after Bausch Health Companies (TSX:BHC) announced its Q1 2019 results and increased its 2019 outlook.
Here's what we know.
BHC Stock Up On Bausch Earnings
Formerly known as Valeant Pharmaceuticals, Bausch Health is a Laval, Quebec-based pharmaceutical company. Today, the drugmaker released its earnings for the first quarter of 2019.
In the report, Bausch Health highlighted that Q1 revenues came in at $2.02 billion, which is up from $2 billion in 2018.  The company also narrowed its loss in the quarter to $52 million. For perspective, Bausch's loss came in at $2.58 billion in 2018. Other highlights from the quarter include the growth of XIFAXAN®, which increased 11% in Q1, the acquisition of TRULANCE®, and the approval of DUOBRII™, which is projected to launch in June 2019.
"Bausch Health is off to a strong start in 2019," said CEO Joseph C. Papa. And things are apparently only going to get stronger, with BHC upping its 2019 outlook: "Strong operational execution is leading us to raise our full-year 2019 revenue and adjusted EBITDA (non-GAAP)1 guidance," explained Papa.
With the adjusted Bausch 2019 outlook, the company now forecasts full-year revenues to come between the range of $8.35 billion and $8.55 billion. Previously the company forecasted full-year revenues between the range of $8.3 and $8.5 billion. It also increased its full-year earnings forecast to $3.4 billion and $3.55 billion.
As one would expect, the news sent BHC stock well into the green zone Monday. According to Yahoo Finance, at market close, BHC stock was trading at $34.31, putting the stock up 9.16%.
>> Boeing Stock Declines As Company Admits It Knew of Max 737 Issue
Takeaway
What do you think of the tweaked Bausch 2019 outlook? Did the Q1 earnings report match your own predictions? It will be interesting to see how BHC stock trades during the rest of the week, to see if investors maintain the confidence in the company they showed today.
What do you think? Let us know in the comments below!
Featured image: DepositPhotos © NiroDesign