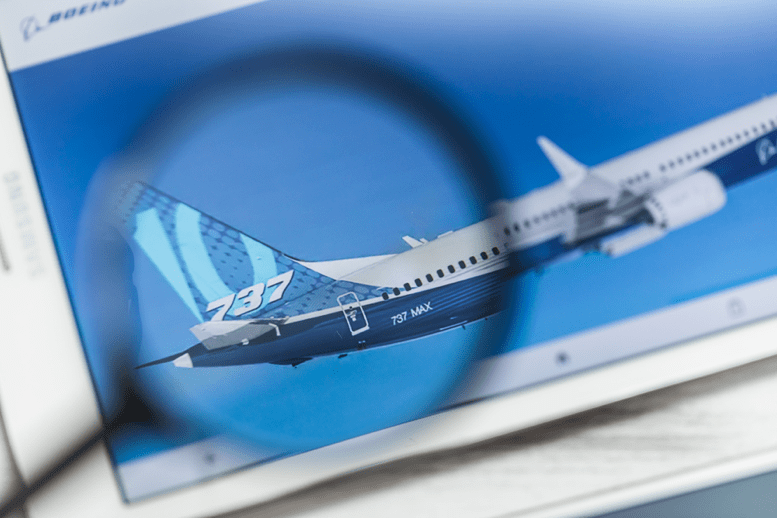 Boeing stock is on the decline for an understandable reason; Boeing (NYSE:BA) admitted that, for over a year, it knew a problem existed with its Max 737 jets. Since the revelation was made, shares have fallen roughly 2%.
At the time of writing, BA stock is selling for $370.62 USD on the NYSE.
Boeing Stock
The company admitted that it made an alarm feature "optional" instead of "standard" on its fleet of Max 737 jets. This feature, known as the Angle of Attack (AOA) Disagree alert, was designed to let pilots know when two different sensors were reporting conflicting data.
Boeing insists that only when deliveries began did it realize the feature was only available if airlines purchased the optional indicator. The jet-maker went on to say that its intention was to deal with the problem in a software update.
And while the company maintains that this feature did not jeopardize the safety of the plane, it is widely understood to be a major factor in the two fatal crashes that led to the grounding of Boeing's entire fleet of Max 737s.
Boeing Stock Affected by Major Crashes
Earlier this year, an Ethiopian Airlines flight crashed, killing all 157 people on board. A similar disaster happened five months earlier when a Lion Air crash killed 189 people. At the time of both of those crashes, Boeing had 387 Max 737 jets in operation across the globe.
In the two fatal crashes, Boeing said that "erroneous AOA data was fed to the jet's Manoeuvring Characteristics Augmentation System (MCAS)." This system is an anti-stall system that has since come under heavy fire.
>> LYFT Stock Comeback: What Investors Need to Know for Upcoming Earnings
Boeing Stock
Boeing stock has been under scrutiny in recent past weeks as more information surfaces that suggests these fatal crashes could have been avoided.
Recently, the US Federal Aviation Administration told Reuters news agency that Boeing had not informed it of the software issue until a month after the Lion Air crash. While the FAA said the issue was considered "low risk," it also said that Boeing could have helped "eliminate possible confusion" if it had let it be known sooner.
What do you think? Is Boeing stock a volatile play right now?
Featured Image: DepositPhotos © photonsk