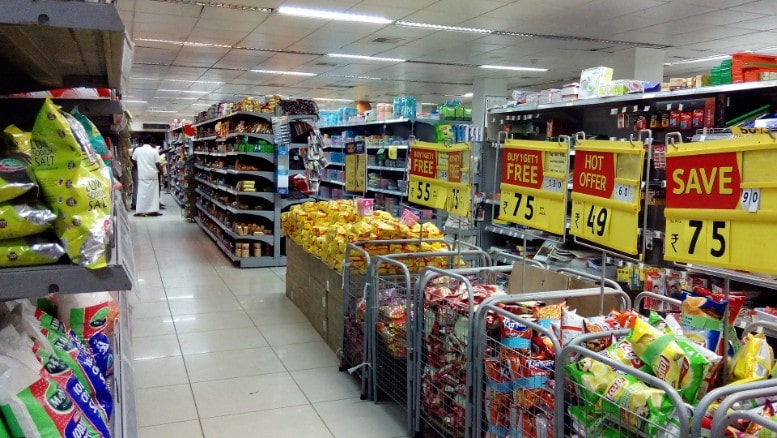 The retail apocalypse continues, after Dollar Tree Inc. (NASDAQ:DLTR) announces the news of its plans to close just under 400 of its Family Dollar stores in 2019. The discount retailer released its Q4 2018 financial earnings and Fiscal 2018 results earlier this morning, which has pushed its stock green today. 
Discount Store Revamp
Dollar Tree plans on renovating and revamping around 1,000 of its stores in 2019. The renovated locations will include a $1 merchandise section and a few locations will even sell alcohol. According to the press release, around 400 stores will get expanded freezer sections, and 200 Family Dollar stores will be rebranded under the Dollar Tree name. 
As of February 2nd, 2019, Dollar Tree owns 7,001 of its own retail locations and 8,236 Family Dollar stores. The retailer completed the acquisition of Family Dollar in July of 2015. 
Gary Philbin, President and CEO of Dollar Tree, said:
"Our results demonstrate the increasing strength of the Dollar Tree brand, and accelerated progress on the Family Dollar turnaround, as Family Dollar delivered its strongest quarterly same-store sales growth of the year."
In Q4, the discount retailer opened 143 of its own stores and closed 84 Family Dollar stores.
>> Target Shares Up +5% After Better-than-Expected Q4 Earnings
Dollar Tree Earnings
Dollar Tree's earnings beat Wall Street estimates, which might be why DLTR is trading green currently. On an adjusted basis, the retailer reported a profit of $1.93 per share in Q4. Estimates compiled by Refinitiv estimated shares at $1.92. 
Sales for stores open more than a year rose +2.4%, versus the estimated 1.5%. 
Dollar Tree brought in $6.21 billion in revenue for the full year 2018. Wall Street estimated $6.19 billion in sales. In 2017, the discount retailer brought in $6.36 billion for the year. This is likely why the store decided to close nearly 400 Family Dollar stores this upcoming year.
DLTR Stock Movement
At the time of writing, DLTR is trading at $100.50 a share, up +$5.03 (+5.27%). Investors must be pleased with the store closure announcements and increased profit in full-year 2018.
Featured Image: Pixabay