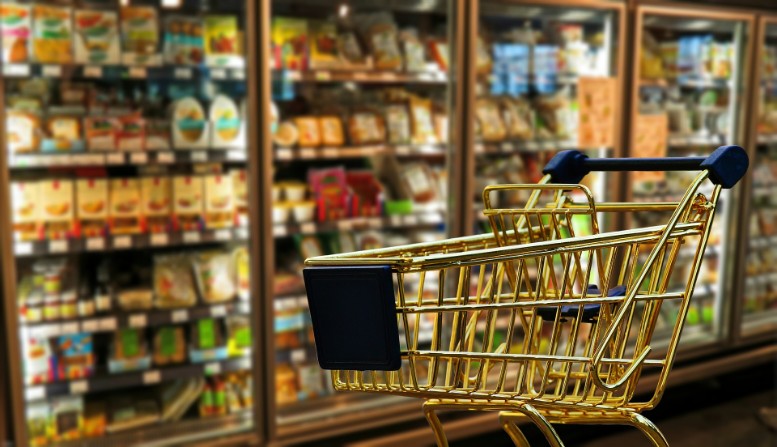 Target Corporation (NYSE:TGT) shares are up +5% today after the company beat Wall Street estimates with its Q4 and full-year 2018 financial results. The US-based retailer brought in stronger-than-expected earnings during the critical holiday period, drawing its strongest same-store sales growth and traffic in more than a decade. 
Target Reports Strong Holiday Sales
"We're very pleased with our fourth quarter performance, which capped off an outstanding year for Target. Thanks to the dedication of Target's team, we delivered our strongest traffic and comparable sales growth in well over a decade, and our 2018 Adjusted EPS set a new all-time record for the Company," said Brian Cornell, CEO of Target Corporation.
In Q4 2018, Target reported sales growth of +5.3% and traffic growth of 4.5%. Wall Street analysts anticipated the company's growth to be +5.1%. Store comparable sales grew +2.9% in Q4, and its digital sales were up +31%, contributing to the additional +2.4%. Target's digital sales surged more than +25% for the fifth year in a row. The retailer brought in $23.0 billion in total revenue, which was essentially flat in comparison to last year. 
For 2018, total same-store sales increased by +5%, which was Target's strongest growth since 2005. For the full year, the retailer's e-commerce sales rose +36% in 2018.
>> Purdue Pharma Explores Bankruptcy After Thousands of Lawsuits
Wall Street analysts believe that its positive holiday results can be attributed to its investments in store remodels and its new delivery services. The company also focused efforts on its digital initiatives, which worked in the company's favor as well, Gordon Haskett analyst Chuck Grom said. 
2019 
Looking into the new fiscal year, Target Corporation expects a "low to mid-single digital increase in comparable sales." This is the same for the first quarter of 2019. The company is calling for adjusted earnings between $5.75 and $6.05 per share. Analysts expect earnings of around $5.61 per share. 
TGT Stock Movement
At the time of writing, TGT shares are trading at $76.06 a share, up+$3.39 (+4.67%).