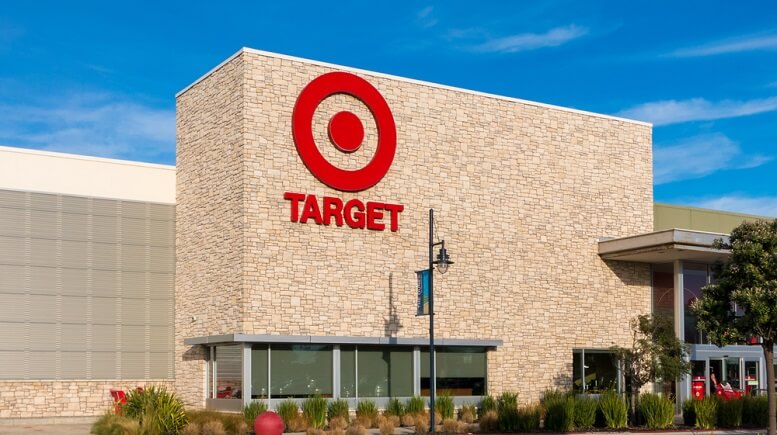 Target stock soared 20% to an all-time high of $103 after the consumer goods retailer posted exceptional second-quarter results.
Target's (NYSE:TGT) second-quarter profits were up 17% to $938 million USD, while revenues saw an increase of 3.6% to $18.4 billionUSD. In-store sales were $18.1 billion USD, which is an increase of 3.4%. The standout figure in Target's earnings report, however, was a rise in online sales of 34% compared to the same period last year. The company's earnings per share also increased to $1.82 per share, about 21 cents better than Wall Street analysts were expecting, according to a survey by Zacks Investment Research.
Investors Flock to Target Stock
Off the back of today's results, investors flocked to Target stock, which has had a bit of a tumultuous year amid escalating geopolitical tensions and fears that a recession is on the horizon. However, Target's results went some way to appease these fears, as thriving consumer spending is the primary indicator of a healthy economic engine.
Today's results also highlight the growing strength of mass retailers as they attempt to take on Amazon (NASDAQ:AMZN) for an increased share in the online market, and Target certainly isn't doing a bad job of it.
Target CEO Brian Cornell said in a press release, "We are really pleased with our second-quarter performance, which demonstrates the strength of our strategy and the durable financial model we've built over the last several years. By appealing to shoppers through a compelling assortment, a suite of convenience-driven fulfillment options, competitive prices and an enjoyable shopping experience, we're increasing Target's relevancy and deepening the relationship between our guests and our brand."
>> TSLA Stock Falls 2% as Walmart Sues Tesla Over Solar Panel Fire
Stand Out Performers
Target stock joins another retail behemoth Home Depot (NYSE:HD) in seeing its share value jump off the back of posting Q2 earnings. It's a positive indicator of the state of the economy despite fears that a recession is imminent, and has gone a long way to driving Wall Street confidence. This could be attributed to faith in both companies' strategic models, as Target is currently in the process of spending $7 billion USD to update its stores and increase its online presence, as well as expanding its curbside pick-up service to increase consumer spending.
Featured image: DepositPhotos © wolterke