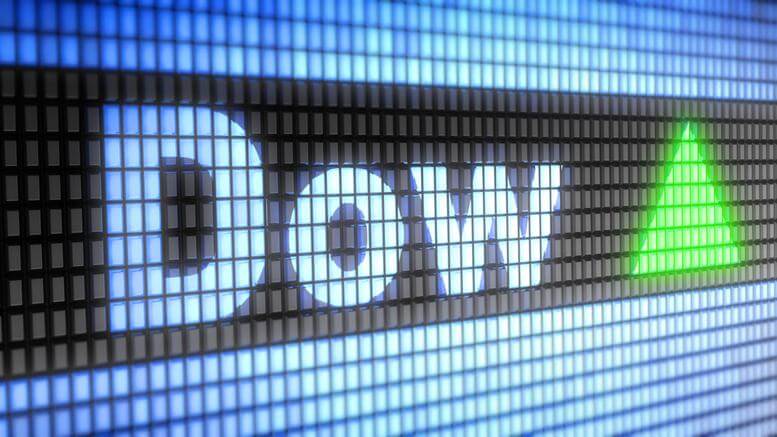 Today marks the 31st anniversary of 'Black Monday,' by far the worst day on the US stock market in history. On October 19th, 1987, the Dow Jones Industrial Average dropped 22.6 percent, or 507.99 points, at the time. If that type of percentage plunge happened on the Dow Jones today, the point loss would be far worse.
A plunge of 22.6 percent would be a loss of just over 5,700 points. However, very few experts expect a crash like this to occur anytime soon, seeing as the US economy and corporate earnings are climbing at a solid pace.
Dow Jones Today: October 19th, 2018
Stocks fell sharply on Thursday, adding to an already rough October. Yesterday, the Dow dropped 327.23 points. At the bell yesterday, the Dow and S&P 500 were down 4 percent for the month, and the Nasdaq was down 7 percent.
Despite a rocky day yesterday, the Dow Jones rose this morning on the back of strong earnings from The Procter and Gamble Company (NYSE:PG). On top of PG, Honeywell International Inc. (NYSE:HON), Schlumberger Limited (NYSE:SLB), American Express (NYSE:AXP), PayPal Inc. (NYSE:PYPL), and Skechers U.S.A (NYSE:SKX) all posted better-than-expected Q3 earnings, pushing up the Dow Jones today.
>> Skechers Shoes: Q3 Results See a Share Rise After Hours
"The underpinnings of the economy are still in place and earnings are still good," said Quincy Krosby, chief market strategist at Prudential Financial. "The market is not going to have an immediate recovery; it tends to bounce."
Overnight, China also said its economy grew by 6.5 percent in its third quarter, but missed expectations. Usually, when China drops, the US markets suffer due to China being a huge exporter for the US.
Despite the brief surge today, stocks remain down this month. 
"This whole thing started a few weeks ago when [Federal Reserve] Chairman Jerome Powell said we're a long way from neutral," said Brent Schutte, chief investment strategist for Northwestern Mutual Wealth Management. "What we're seeing here is a good old fashion valuation repricing."
Dow Jones Today Price
According to Yahoo Finance, The Dow Industrial Average is currently up +87.85 points (+0.35%). It remains unknown at this time if it will remain in the green at the market's close.
Featured Image: depositphotos/PirenX