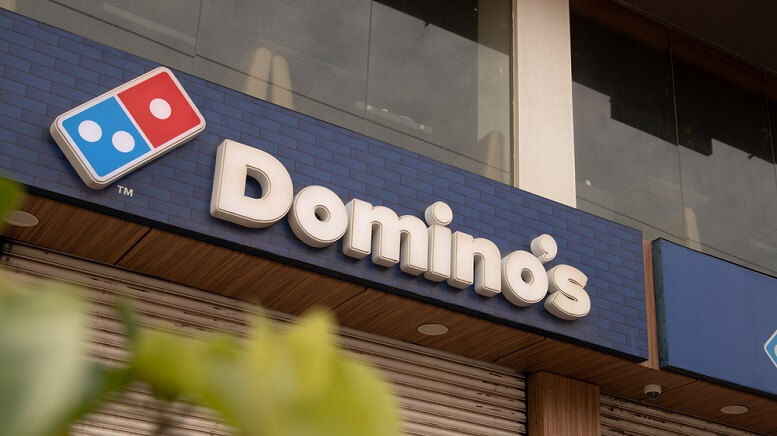 DPZ stock is up 4% today despite Domino's Pizza (NYSE:DPZ) cutting its guidance following the release of its third-quarter earnings report.
Earnings Disappoint as Company Cuts Guidance
DPZ stock opened significantly lower today after the pizza delivery company fell short of analysts' estimates for its third-quarter earnings and revenue. Domino's posted EPS of $2.05 on revenue of $820.8 million USD, which missed Wall Street's expectations of $2.08 on revenue of $827.2 million USD. The company also cut its guidance, announcing a new 2–3 year outlook for global retail sales growth of 7%–10%, compared with the previous 3–5 year outlook from 8%–12%.
Fortressing Strategy to Benefit DPZ Stock?
The reduced guidance comes amid intensifying competition in the delivery area. Domino's has refused to engage with third-party delivery companies such as UberEats and Postmates, which have been pressuring the world's largest pizza chain by luring away customers with attractive discounts and expanded options. "We've got a unique opportunity right now to solidify market share gains for the long-term as our competitors retreat and as these third-parties fundamentally alter the economics of many players in the restaurant industry," CEO Ritch Allison told analysts.
The "fortressing" strategy could work in Domino's favor as it increases sales for the more profitable carryout aspect of the business, which accounted for 45% of US sales in Q3. DPZ shares are currently trading up at $253.48, following earlier losses.
>> GE Stock in the Red as Company Freezes 20,000 Pension Plans
Share Buyback Plan Boosts DPZ Stock
Domino's Pizza also announced boardroom approval for a $1 billion USD share buyback plan, which helped DPZ stock recover from earlier losses. Chief Financial Officer Jeff Lawrence noted that the company returned $26.9 million USD to its shareholders through a quarterly dividend of $0.65 per share. "On average over the last 12 months we have not only generated more than $1 million per day in free cash flow but when you add our share repurchases and dividends together we have also returned more than $1 million per day to our shareholders," Lawrence said.
As online deliveries continue to affect food retailers, with DPZ stock trading down earlier today as a result of increased competition in the online delivery field, we looked at how two retail giants are fighting for control of the online grocery market.
Featured Image: DepositPhotos © Lakshmiprasad