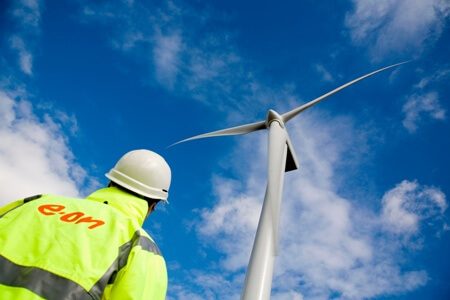 German energy provider E.ON (DE:EOAN) is to acquire renewables specialist Innergy from rival company RWE (DE:RWE) as part of a German energy revolution. The deal, valued at about $22B, will close by the end of 2019. It's a fairly complicated transaction, with E.ON and RWE swapping assets rather than E.ON simply paying in cash.
The downside is that E.ON is expecting to cut up to 5,000 jobs as part of its takeover process. E.ON predicts that it will see cost savings of 700 million euros ($860 million USD) with its acquisition of Innogy, and though it will cut its workforce by such a large amount, current shareholders will see higher profits. In addition, the company predicts to generate "thousands of new jobs in the coming decade", though it is unlikely this will make redundant workers feel any better about the cuts.
>> Trump Tariffs: Who Stands to Benefit
Employment issues aside, the details of the deal are as follows:
E.ON will receive a majority stake of 76.8 percent in Innogy while RWE will receive the rights to E.ON's renewables business and activities as well as a 16.67% stake in the combined E.ON/Innergy entity among other assets. In a sense, this is more of an industry reshuffle than a consolidation. As a result, E.ON itself will transform into a "highly-focused provider of European energy networks and state-of-the-art customer solutions", while RWE will become a leading renewable energy producer. The deal allows the two companies focus more exclusively on certain activities. 
>> General Electric Will Be Cutting 4,500 Jobs in Europe
What does it mean for German Energy?
The deal comes after German Chancellor Angela Merkel welcomes the deal as part of the country's Energiewedne, or 'energy transition'; a broad term relating to the country's switch from conventional power sources – particularly nuclear – to renewable ones. Germany currently produces one-third of its electricity from solar, wind and other renewable sources. Although RWE still operates coal power plants, its acquisition of E.ON's renewables activities will see it step into the 'green' production market at the same time. 
Shares in E.ON were up 3.87% at the closing time, bringing their market cap to 20.1B EUR. Meanwhile, shares in RWE closed at -2.92% despite a strong performance at the day's start, bringing their market cap to 11.57B EUR.
Featured image: Windpowerengineering