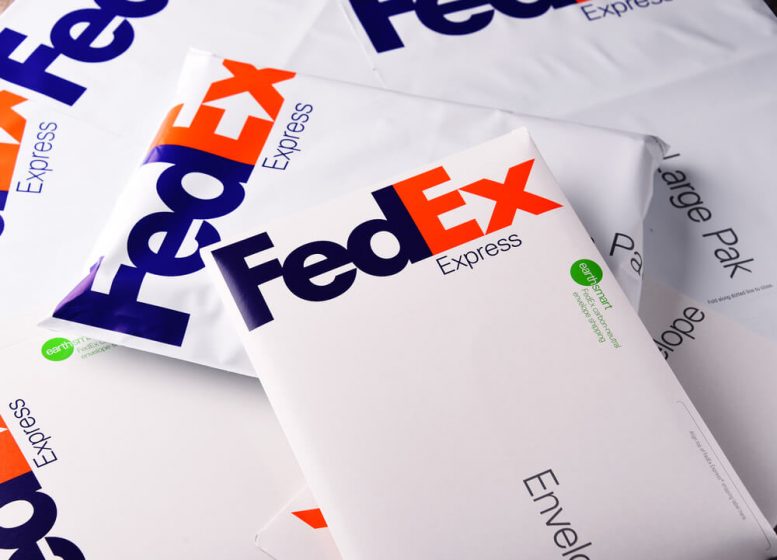 FedEx (NYSE:FDX) stock fell 3.7% on Wednesday after it announced that it will no longer make ground deliveries for Amazon (NASDAQ:AMZN). But today, FDX stock resurges, climbing 5.8% in recent hours, and trading at $164.67 USD at the time of writing.
It has been a rocky few weeks for the deliveries giant; since the end of July, shares have lost over 8%.
FedEx Reacts: No longer Delivering for Amazon
FedEx is no longer servicing Amazon on the ground because the shopping giant's own delivery fleet has grown sizeably, becoming a threat to delivery companies.
The announcement comes only two months after FedEx terminated its air delivery contract with Amazon.
FedEx's goal moving forward is to source more e-commerce deliveries from other companies. Such examples are traditional retailers Walmart (NYSE:WMT) and Target (NYSE:TGT), which are now opting to sell more goods online. Because these giants are enhancing their online markets, FedEx can dump Amazon and not suffer the same "competitive damage it might once have," as according to Fox News.
Citi Research analyst Christian Wetherbee believes it is a tactic to win more business. In a note to clients, he said:
"The company is clearly trying to move away from its partnership with Amazon and we believe it is using this move as a selling point to win new non-Amazon business."
Cowen analyst Helene Becker also believes that FedEx can garner more business by moving away from Amazon. She estimates that the company's profit margin on Amazon shipments is probably in the "very low single digits." She further believes that with Amazon out of the picture, FedEx can replace it with more profitable business from other retailers.
Amazon Became a Threat
Back in December, during an earnings call, FedEx Chairman and CEO Fred Smith said that it didn't see Amazon as becoming a threat despite the company's growing delivery operations.
At the time he said:
"I mean, we look at Amazon as a wonderful company and service, and they're a good customer of ours […] We don't see them as a peer competitor at this point in time. For many reasons, we think it is doubtful that that will be the case."
>> AMD Stock Nears New High on Launch of Server CPUs
However, eight months on, and it seems that Amazon has indeed become a competitor. The e-retailer has grown its own fleet of air and ground transportation, giving it more control over how its packages are delivered. At the same time, it has greatly reduced its reliance on FedEx, UPS (NYSE:UPS), and the US Postal Service.
Now that the tables have turned, Becker explains further:
"We think (FedEx) is treating Amazon like any other competitor. They wouldn't carry competitor packages, like UPS, so why would they carry Amazon packages?"
Featured Image: DepositPhotos © monticello