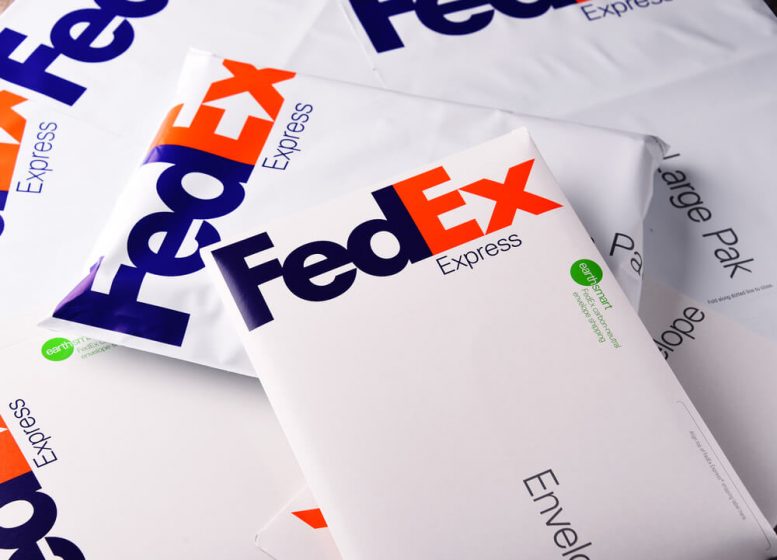 FedEx stock is falling hard in Monday's session due to the escalating trade conflict between the US and China.
China Probes FedEx
When a multinational company gets embroiled in one of the planet's bitterest trade wars, and one of the countries initiates an investigation into its conduct, then it is bound to have an effect on the stock. That is what has happened to American courier delivery giant FedEx (NYSE:FDX), which had misdirected packages meant for Chinese tech giant Huawei's Asian offices and sent it to American addresses.
On Saturday, China announced that it was opening an investigation into the company's conduct and it is believed that the move is meant as a warning for the United States amid the chaos of the prolonged trade war between the two countries.
The market soon realized that this could lead to massive loss of business for FedEx in China and soon FDX stock dived by 1.52% to $151.50 in early morning trade in New York.
UBS Analyst Comments
Additionally, the fact that Huawei has been banned from the US, and then blacklisted, has given the whole affair a far more sinister edge. Thomas Wadewitz, who is an analyst with UBS AG, stated that FedEx's current overseas freight activity has already been weak and if the company manages to lose a chunk of its business in China, then there could be a fair amount of pressure on FedEx stock.
>> Boeing Stock is Down as 737 Jet Affected By Faulty Wing Parts
However, there are worries that this investigation being conducted by Beijing could eventually spill over to other American companies doing business in China. The fears are not entirely unfounded since China has stated that it is drawing up an extensive list of unreliable entities that are harming the business interests of Chinese companies.
When the issue had first come to light, FedEx had stated that it was a mistake and that they had not been asked by any outside party to misdirect the packages in question.
Huawei had stated at the time that it was going to review its relationship with the company, but it seems that the situation has escalated quite quickly.
FedEx stock has tumbled almost 25% from its late April peak price of $199.
Featured image: DepositPhotos © monticello