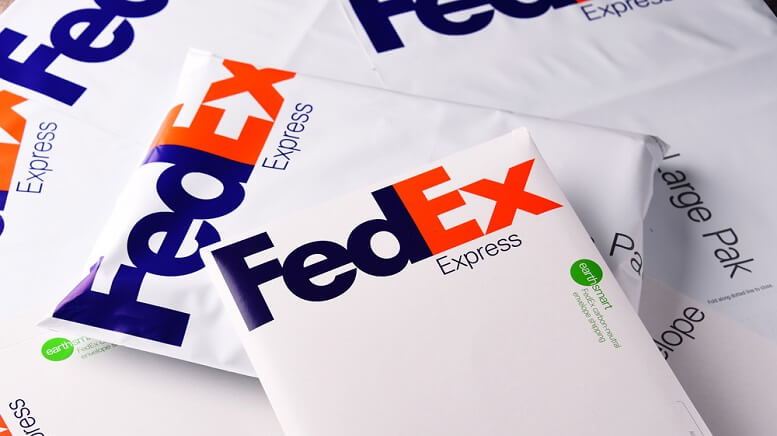 FDX stock slumps over 14% on Wednesday after the delivery company FedEx Corporation (NYSE:FDX) reported a decline in revenue and a 12% drop in operating income for the quarter ended August 31 relative to the same quarter last year.
The company has attributed the decline to the increased costs of expansion of its delivery services and global trade disputes. It has also cited the loss of business from major customer Amazon.com Inc. (NASDAQ:AMZN).
Uninspiring Q2 Earnings and FY2020 Guidance
FedEx CEO, Fredrick Smith, stated that the company performed poorly in the quarter owing to the weakening global macro-environment resulting from policy uncertainty and increasing trade disputes. He added that despite these challenges, the company has positioned itself to leverage potential growth opportunities. The company continues to enhance its ground residential delivery capabilities, the integration of TNT express, and it is also modernizing its FedEx Express air fleet as well as hub operations.
The company has revised its forecast for FY2020 earnings and now expects earnings per share of between $10 and $12. This year the company posted full-year earnings per share, which were a particularly low number attributed to its move to acquire TNT express. The previous year earnings were around $16.79 per share.
FDX stock is now down 14% at $149.02.
FedEx to End Business Association with Amazon
Amazon has been the delivery company's major customer in the delivery of online customer orders for years. However, in recent years, Amazon has become a competitor to FedEx as it grows its distribution network. In June this year, FedEx indicated that it was not renewing its contract with Amazon for air cargo services. It stated that it would be focusing now on other e-commerce companies such as Target Corporation (NYSE:TGT) and Walmart Inc. (NYSE:WMT). Last month the company also said that that it would cease offering ground delivery services for Amazon.
>> KHC Stock Drops After 3G Capital Sells 25 Million Shares
Despite walking away from the Amazon business, the company does not feel like that is the main reason for its uninspiring performance in the quarter. It indicates it is more about the global economy. The company says that last year, revenue generated from the Amazon business was only 1.3%.
FDX stock has lost almost 25% over the past five months.
Featured image: DepositPhotos © monticello