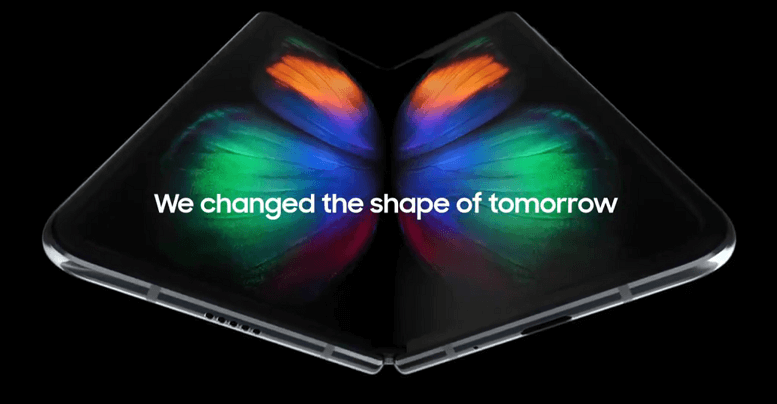 Samsung Electronics Co, Ltd (OTC:SSNLF) is pulling out all the stops today! Less than 24 hours ago, the electronics company released information on its new line of cellular devices. Samsung flooded consumers with details of its new Samsung Galaxy S10 and the new Galaxy Fold. While the new S10 is stunning, everyone is talking about the new Fold. Especially its price tag.
Ten years after the first Galaxy, we didn't just change the shape of the phone, we changed the shape of tomorrow. #GalaxyFold
Learn more: https://t.co/gYYGF4ZvdJ pic.twitter.com/C8s0Jxdhkz

— Samsung Mobile (@SamsungMobile) February 20, 2019



Galaxy Fold
The promotional video for the new foldable phone is spectacular. Except it completely leaves out the fact that they are selling it for a whopping $1,980. Yes, that's right. Nearly $2,000. There was quite an uproar when Apple Inc. (NASDAQ:AAPL) priced its new iPhone X above $999. Now, it seems Samsung is here to play but will it pan out for the phone manufacturer? 
Foldable phones are the new emerging tech in the smartphone space. Many of the overseas companies are steadily working on models, but the Galaxy Fold is the first to debut. It is the first consumer-ready foldable smartphone. The new phone can easily fit into a user's hand like any traditional smartphone but has the option to expand to tablet size to watch videos.
>> Johnson & Johnson Investigation: Shares Fall Again Over Asbestos
"Just as with the very popular Motorola RAZR devices back in the featurephone era, we see foldable screens as a compelling form factor," Goldman Hall, a Goldman Sachs analyst told CNBC. "We see this as challenging for Apple, who could find themselves with no access to the critical flexible OLED technology for which we believe Samsung has at least a two year lead over other display competitors."
The Galaxy Fold comes at a time when consumers and phone manufacturers are scrambling to find innovative features to justify a price point of over $1,000. With the phone over $1,000, the 'pushing it' limit, it remains unknown how many Folds will actually be sold.
Would you buy one?
Featured Image: Twitter