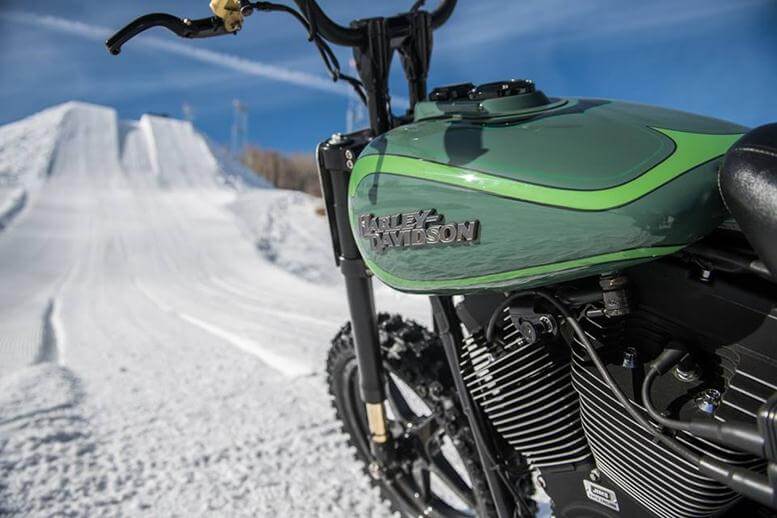 Harley-Davidson Inc. (NYSE:HOG) released its Q4 2018 earnings yesterday and nobody seemed surprised at the worse-than-expected profit. The motorcycle manufacturer took a hit when President Trump imposed his trade tariffs last year, and the company has been extremely upfront and vocal about the matter. The company's Harleys are made in the US, but the company relies heavily on imported steel. Now, the company is exploring plants outside of the US to avoid tariffs and keep up with demand in the EU.
HOG shares even took a sharp fall in December, dropping over -26% in less than 30 days. 
Harley-Davidson Barely Hanging On
Yesterday, the motorcycle company held its Q4 2018 earnings conference call with investors. During this call, Harley-Davidson announced it would be putting an additional $15 million into its Thailand facility to potentially generate more income in Europe. Sales have dropped drastically in the US; US sales usually account for nearly 60% of the company's total sales. Harley-Davidson also explained that tariffs alone would cost the company between $100 million and $120 million in 2019.
The motorcycle manufacturer expects to ship 222,000 motorcycles across the globe in 2019—the lowest number since 2010. Harley-Davidson's global retail sales fell 6.1 percent year-on-year. In the US, sales dropped over 10 percent in the quarter.
>> Apple FaceTime Plagued with Serious 'Eavesdropping' Bug
Electric Motorcycles: Saving Grace?
Harley-Davidson execs have had their eyes on something new that will hopefully turn its company around—electric motorcycles. The company will be introducing as many as five electric models soon. One, in particular, is lightweight and aimed at buyers in India and Europe. Harley plans on releasing these bikes sometime in 2019.
In addition to the new line being environmentally friendly, Harley execs hope the new bikes appeal to millennials who aren't often their exact sales target. 
HOG Stock Movement 
According to Yahoo Finance, HOG closed yesterday's market at $34.76 a share, down -$1.85 (-5.05%). In its pre-market trading this morning, the company is trading at $34.80, up +$0.04 (+0.12%).
Featured Image: Facebook