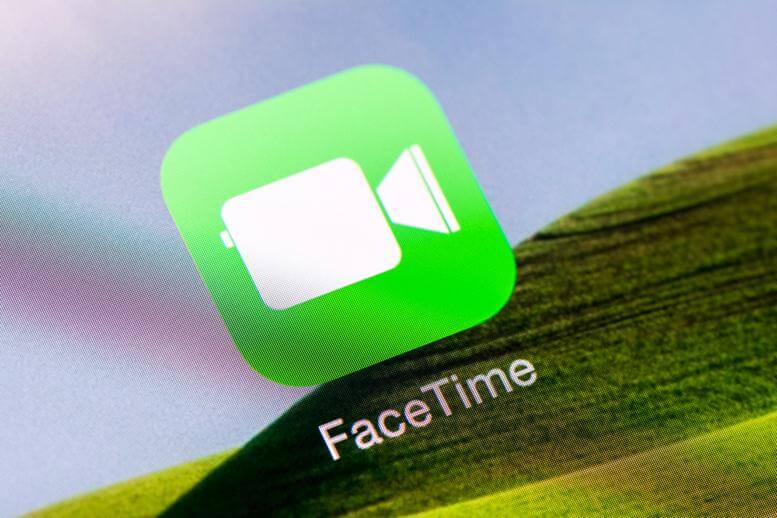 Ever not answer an Apple FaceTime because you didn't want to talk to someone? Well, you should probably not speak badly of them if you ignore or decline their call because they can probably hear you. Yep, that's right—they can hear and see you. A newly discovered bug in the FaceTime software lets Apple (NASDAQ:AAPL) users listen in and see through their front-facing camera, without the recipient picking up the call. Yikes.
Apple FaceTime Bug
The bug was reported and flagged by 9to5Mac on Monday. Once news spread, Apple users quickly tested the bug to confirm its legitimacy. The major tech company made a statement Monday night that it has identified the problem and will release an update later this week.
Currently, the company's newest venture, Group FaceTime, has been disabled via Apple's website. While the company is fixing the issue, it's best to avoid Apple FaceTime until the new update is released. The bug currently only works on those devices running iOS 12.2 and Apple computers running macOS Mojave. 
Twitter's CEO Jack Dorsey commented on the matter and told his followers:
Disable FaceTime for now until Apple fixes https://t.co/FNbPAmZsLf

— jack (@jack) January 29, 2019
News spreads fast. You can see the bug in action in the video below.
Now you can answer for yourself on FaceTime even if they don't answer🤒#Apple explain this.. pic.twitter.com/gr8llRKZxJ

— Benji Mobb™ (@BmManski) January 28, 2019
The humor in all of this comes as the company's CEO Tim Cook tweeted about #DataPrivacyDay just before the Apple FaceTime bug was found. His tweet reads:
"We must keep fighting for the kind of world we want to live in. On this #DataPrivacyDay let us all insist on action and reform for vital privacy protections. The dangers are real and the consequences are too important."
>> NVIDIA Stock Tanks: Another US Firm Facing China Challenge
This tweet did not age well. 
Apple in Trouble
Earlier this month, the company froze the trading of its stock for the first time since 2002. After the freeze, Cook announced a revenue drop due to an unexpected drop in iPhone sales. Today, Apple's quarterly earnings are supposed to be released, which is terrible timing for the company. How hard will AAPL stock fall today? We shall soon find out!
Featured Image: Depositphotos © radub85