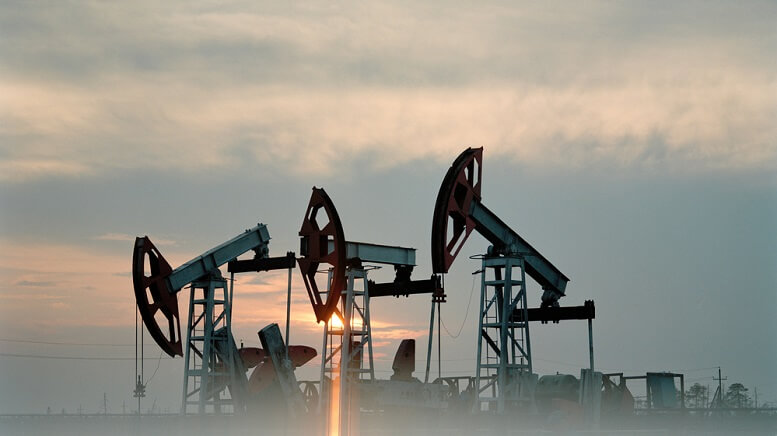 HSE stock is in the red today after Husky Energy (TSX:HSE) (OTCPK:HUSKF) reported underwhelming third-quarter results and announced plans to layoff an indefinite number of its staff.
Husky reported a 50% drop in quarterly profit as its refining margins are squeezed by rising Canadian crude oil prices due to Alberta's recently implemented production curbs in an effort to reduce carbon pollution. Net earnings fell to $273 million CAD, or 26 cents per share, for the quarter ended September 30, compared to $545 million CAD, or 53 cents per share, a year earlier. The Calgary-based company's average quarterly production also fell to 294,800 barrels of oil equivalents a day (boepd) from 296,700 boepd. HSE shares are trading down 6.6% following the results.
Husky Energy announced plans to cut costs by $350 million CAD per year to $3.15 billion CAD over the next five years, and part of those plans will be a series of job cuts. "These changes put Husky in the best position to achieve its goals," said Husky spokeswoman Kim Guttormson in an email Tuesday. "This was about changing the way we approach our business, the way we make decisions and the way we work together to meet our goals." The company, which has over 5,000 employees on its books, is yet to confirm how many staff will be let go. HSE stock is currently worth $8.89.
>> TSLA Stock Crosses $300 Mark as Investors Cheer Surprise Profit
Husky executives were forced to deny that the layoffs were a direct result of the Canadian election results after Justin Trudeau's Liberal Party failed to secure a majority. Oil companies have been lamenting the election outcome as the worst possible scenario for the industry. Tim Pickering, Chief Executive of Auspice Capital Advisors, opined that the result tilts the balance of power towards the NDP and the Green Party, who "are completely opposed to any progressive energy policies." HSE stock is down over 50% in the last year amidst an increasingly strained industry.
With oil and gas stocks tanking throughout 2019, why not check out three alternative energy stocks worth dumping oil for.
Featured image: DepositPhotos © Dyshlyuk