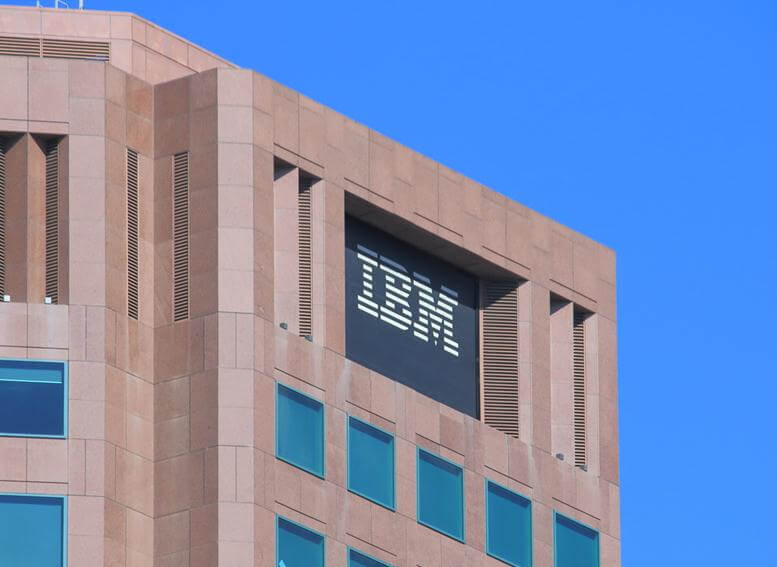 IBM stock is down over 5% after International Business Machines (NYSE:IBM) reported a mixed bag in its third-quarter earnings on Thursday.
Total revenue of $18 billion USD for the three months ended September 30 represents a decrease of 3.9% from the previous year, and missed Wall Street's expectations of $18.2 million USD. It also marks the fifth quarter in a row in which sales shrunk for IBM. The company did reduce its debt by $6.7 billion USD in the third quarter, which has possibly mitigated the worst of the effects on IBM stock.
In July, IBM acquired oper-source software provider Red Hat for $34 billion USD, making it the second-largest technology deal in the world. These results are the first to incorporate Red Hat, but due to accounting rules, only a portion of its revenue is included in IBM's overall results. Adjusted revenue from Red Hat was $371 million USD, better than the $350 million USD IBM told investors it was expecting in August. IBM stock could be boosted when Red Hat's revenue is fully incorporated in the next earnings call.
"Our results demonstrate that clients see IBM and Red Hat as a powerful combination and they trust us to provide them with the open hybrid cloud technology, innovation, and industry expertise to help them shift their mission-critical workloads to the cloud," said Ginni Rometty, IBM Chairman, President, and Chief Executive Officer. IBM shares are currently trading at $134.26 following the earnings report.
>> Alcoa Stock Soars 7% on Business Review: Quarterly Update Details
Investors will welcome the news that the company has maintained its full-year guidance, calling for adjusted earnings per share of at least $12.80 USD and cash flow of $12 billion USD. As time goes on, IBM will be able to recognize a greater portion of Red Hat's revenue, setting up IBM stock for potential growth in 2020 as it looks to become an industry leader in the cloud technology sector.
Featured Image: Depositphotos © TKKurikawa