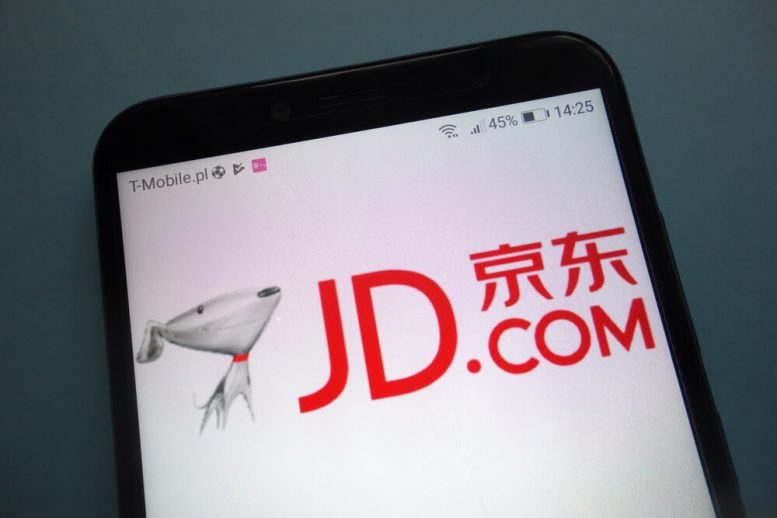 JD stock is moving up in the red market as JD.com Inc (NASDAQ:JD) reports solid earnings for the fiscal first quarter.
Chinese internet companies have grown at a breakneck pace over the course of the last decade and a half and have been able to leverage the country's population as well as greater internet penetration to grow rapidly. While Alibaba Group Holding Ltd (NYSE:BABA) remains the biggest name as far as e-commerce is concerned, JD is another name that should not be discounted, as over the years the company has displayed outstanding growth in the area.
However, the fiscal first quarter this year tells a slightly different story. Revenues grew at JD.com's slowest pace in history, and the company's overall growth beat analysts estimates only by a small margin.
JD Stock Jumps Anyways
China has recently been hit by an economic downturn for the first time in three decades, and that has naturally hit domestic consumer demand to a great extent. Needless to say, it would have been only a matter of time before it made its presence felt in the e-commerce sector.
According to the company's first-quarter earnings report, revenues grew at the slowest pace in the company's history, and overall expansion was pegged at 21%. However, it still beat analysts' estimates marginally.
In case of this particular slowdown, it is also important to keep in mind that Chinese e-commerce companies might have maxed out their current user base and it is unlikely that the user base will grow significantly in the coming years. In such a situation, it remains to be seen how the company takes care of its future growth.
JD stock is trading at 29.05, up about 5% at the time of writing.
>> Volkswagen ID3: Releases All-Electric Car to 10,000 Pre-Orders
Outlook
JD.com is primarily engaged in selling consumer electrical items. It first became profitable back in 2017, but it has since found it hard to maintain profitability. Over the years, the company utilized the huge urban Chinese user base to drive its growth.
However, that user base might no longer be able to sustain the company's growth, and according to experts in China, JD would need to tap into the huge rural population in order to expand its user base further.
Analysts estimated that the company would post revenues of 120.1 billion yuan, but JD managed to just beat those estimates by hitting a revenue figure of 121.1 billion yuan. Net income rose sharply from 1.5 billion yuan in the same quarter in 2018 to 7.3 billion yuan in Q1 2019.
JD stock has outperformed the broader market this year, with a gain of over 40%.
Featured image: DepositPhotos © Piter2121