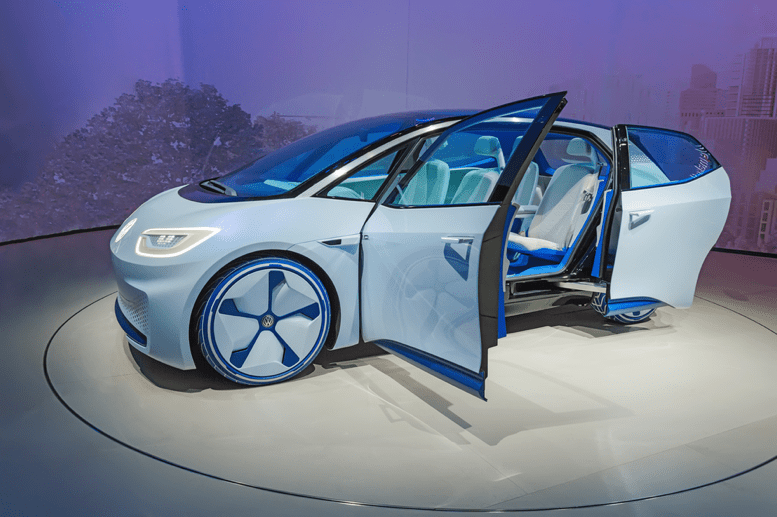 After stellar Q3 results that initially boosted shares 5%, Volkswagen (OTCPK:VLKPF) stock has since declined. In the week following its results, shares of the German auto-maker have dropped a significant 8%. But with the launch of its brand-new, all-electric Volkswagen ID3, will VLKPF stock recover?
Volkswagen ID3
The company unveiled the ID3 yesterday and claims to have over 10,000 pre-orders for the electric hatchback already.
The revelation was made by Volkswagen sales boss Jürgen Stackmann who posted on Twitter earlier today, saying that more than 10,000 registrations were received throughout Europe within 24 hours of the launch.
At a cost of €30,000, the entry-level car will begin delivering across Europe in 2020. The car will officially launch in September at the Frankfurt Motor Show.
Each pre-order was secured with a deposit of €1,000. Those who pre-book can officially place their orders at the Frankfurt show, and orders will not be binding until April 2020, with refunds given until that point.
Volkswagen ID3
The car is named the ID3 because the company sees this model as its third major evolution in its history, after the Golf and the Beetle.
Volkswagen has three versions of the ID3 pegged for release in the near-future. They range in terms of battery size (45kWh, 58kWh, 77kWh) and executable distance before recharging (200 miles, 261 miles, and 342 miles).
Tesla Model 3
While 10,000 pre-orders in 24-hours sounds impressive, it is minute when compared to the numbers that pre-ordered Tesla's (NASDAQ:TSLA) Model 3 in April 2016.
>> ROKU Stock Jumps 22% On Robust First Quarter Results
According to company CEO Elon Musk, in only two days, the Model 3 received 276,000 pre-orders, also secured by deposits of $1,000.
With VLKPF stock currently down 2.2%, the market has yet to react to the launch of the new car or the amount received in pre-orders. Perhaps there is a concern for Tesla's dominance in the EV market. As the numbers above show, the Model 3 remains a firm favorite across Europe. Sales here have trumped all others, with Tesla holding the crown for the top-selling car in Norway, France, and Germany.
What do you think? Will the Volkswagen ID3 hold a candle to Tesla's Model 3?
Featured Image: DepositPhotos © julia-lav