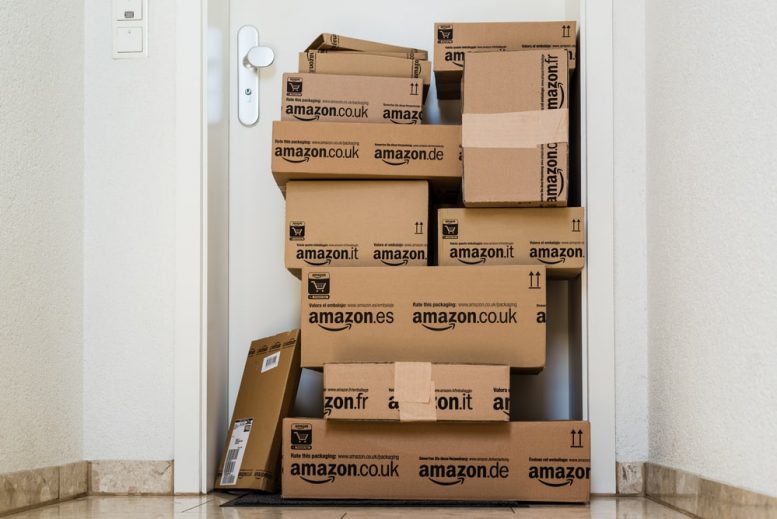 Amazon CEO and world's richest man, Jeff Bezos, has accused The National Enquirer publication of "blackmail and extortion." 
In a blog titled 'No thank you, Mr. Pecker', Bezos targets David Pecker's publication, alleging that it threatened to post sexual pictures that Bezos sent to his mistress, Lauren Sanchez, unless he makes a false public statement.
These pictures include a "below the belt selfie."
Jeff Bezos Threatens National Enquirer
Within the blog, Bezos details emails that he was sent by AMI, the publishers of the National Enquirer tabloid. He states:
"In the AMI letters I'm making public, you will see the precise details of their extortionate proposal: They will publish the personal photos unless Gavin de Becker and I make the specific false public statement to the press that we 'have no knowledge or basis for suggesting that AMI's coverage was politically motivated or influenced by political forces.'" 
The suggestion is that AMI asked him to publicly deny any political motivation behind the tabloids' coverage of his divorce.
Divorce
Jeff Bezos announced his divorce from his wife, Mackenzie, on the 9th of January. Later that same day, the National Enquirer broke the news about the CEO's affair with Sanchez. It shared private photos of the two at what could have been considered ill-timing. 
Enquirer owner Mr. Pecker is a close ally of president Donald Trump. However, Trump and Bezos' own relationship is tepid at best, with Trump often attacking Bezos on Twitter for The Washington Post's coverage of him.
>> Ford Motor Invests $1 Billion into Chicago Factory and Adds 500 Jobs
For those not in the know, Bezos owns The Washington Post, which is often more left-leaning in its political reporting and, in Trump's opinion, treats him unfairly.
AMI
On the accusation, AMI insisted today that it has done nothing illegal but will investigate the issue:
"American Media believes fervently that it acted lawfully in the reporting of the story of Mr. Bezos," it said in a statement. "Further, at the time of the recent allegations made by Mr. Bezos, it was in good faith negotiations to resolve all matters with him."
What do you think about Bezos' blog post? Do you believe AMI tried to blackmail him? Or do you believe all is fair in love and tabloids?
Featured Image: DepositPhotos © franky242