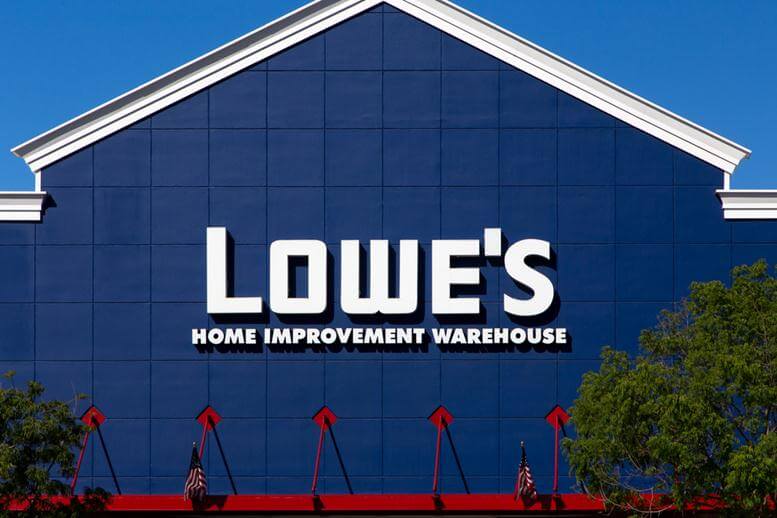 Lowe's Companies, Inc. (NYSE:LOW) just announced that it will be closing 51 of its underperforming stores by February 1st, 2019. 20 of these stores will be closing in the US, and the remainder are all in Canada. The company's CEO, Marvin Ellison, said that it is part of his company's new strategic reassessment. 
Lowe's Axes 51 Stores
"While decisions that impact our associates are never easy, the store closures are a necessary step in our strategic reassessment as we focus on building a stronger business," said Chief Executive Marvin Ellison. The home improvement chain is cutting down on its stores to focus its efforts on the more profitable stores. 
Lately, retail stores have been struggling to adjust to the rapid rise in online shopping. Many successful retailers in the past have had to adjust their business strategies to keep up with the times. Even grocery stores have seen a drop, and that's why many have adopted online shopping with an easy pickup, and some have even offered delivery.
Lowe's has been struggling to keep up with its rival Home Depot (NYSE:HD). Last year, Home Depot brought in $100 billion, while Lowe's was just below $70 billion. Lowe's stock price has also struggled to keep up with its rival.
Earlier this year, Lowe's turned over the reigns to Ellison, to a long-time Home Depot exec, in hopes that he'll help turn around the company. Already the CEO has done major things for the hardware store. Ellison has axed all of its Orchard Supply Hardware stores and has even lessened his store's inventory.
>> Fake Twitter Accounts were Acting as Democrats and Swaying Voters
The new CEO believes that if his company can target professional home builders and construction companies by giving them additional discounts and better customer service, it can turn the company around.
Many of the stores being closed in Canada were its Rona stores, and the company states that most of the stores it will be closing in the US have another Lowe's within a 10-mile radius from it. 
LOW Stock Movement
According to Yahoo Finance, LOW is currently trading at $97.06 a share, up +$0.24 (+0.25%).
Featured Image: Depositphotos /© wolterke