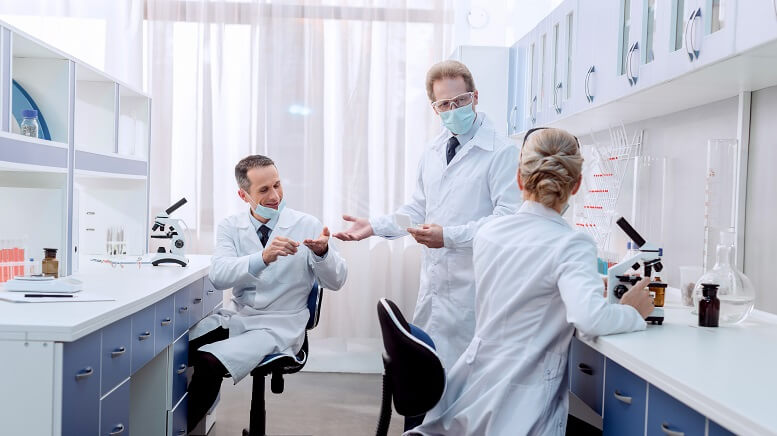 When pharmaceutical companies manage to get highly positive results from clinical trials of one of their more important products, then it almost always has a positive impact on the stock price, and that is what happened with MDCO stock.
Solid Boost
The Medicines Company (NASDAQ:MDCO) announced positive results from the Phase 3 trial of its cholesterol treating medicine Orion 11 and the data from the trials was also presented to the ESC Congress held at Paris. The most important thing about the Phase 3 study is the fact that the product in question managed to meet both the primary and secondary endpoints that had been set.
It is a well-known fact that many successful tests often go haywire due to ill effects suffered by patients; however, the after-effects from Orion 11 remain within standard levels. The details of the report are going to be published soon. However, more importantly, the company is all set to file for marketing applications in Europe as well as in the United States. The application in the United States will be made later this year, while one for Europe is going to be made in Q1 2020.
After the announcement was made, investors soon piled on to the Medicines Co stock, and in late morning trade, MDCO stock rose by as much as 17% at $47.89. Moreover, the stock made a new 2-year high of $48.38 earlier in the session.
>> Move Over Netflix, Here's 3 Stocks That Could Take the Streaming Throne
The medicine in question is aimed at patients who suffer from cardiovascular diseases that originate from high cholesterol levels, and it goes without saying that there is a wide market for such a medicine. It is not surprising that the company's stock has managed a significant bump after the news hit the wires. The Chief Executive Officer of Medicines Co spoke about the prospects of the medicine in the press release sent out by the company. He said, "We are excited at the prospect of bringing forward a remarkable, transformative advance in the treatment of cardiovascular disease."
It will be interesting to note how the MDCO stock performs through the rest of the week.
Featured image: DepositPhotos © VitalikRadko