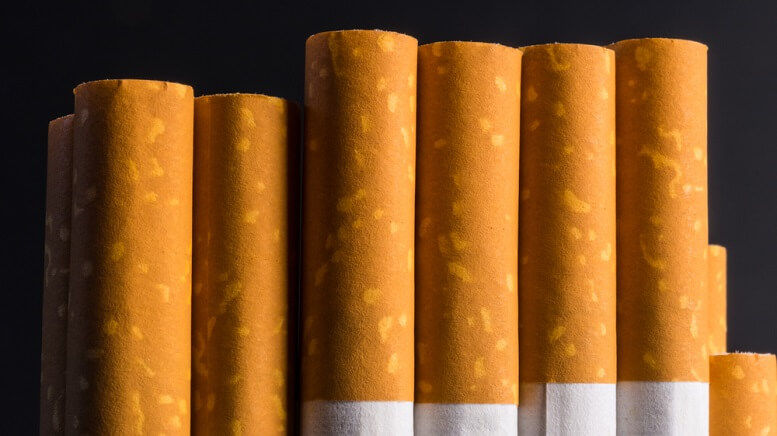 Altria Group (NYSE:MO) is in talks to reunite with Philip Morris International (NYSE:PM), sending MO stock 3% into the red.
The two tobacco heavyweights split almost a decade ago as a result of languishing MO shares and heavy pressure from regulatory bodies over tobacco's role in contributing to cancer. Bonnie Herzog, an analyst at Wells Fargo, stated in 2016 that it would make sense for Philip Morris to reunite with its former parent company, and two years later it has been confirmed that these plans are materializing. The combined market value of both firms is in excess of $200 billion USD.
However, MO stock is in the red today due to skepticism from investors on both sides of the deal about its viability. "So far we haven't spoken to one [PMI] shareholder who supports it," analysts at Citigroup said on Wednesday and that they were "unconvinced of the benefits of combining." After confirmation of talks emerged on Tuesday, investors knocked$13 billion USD of the combined share value of PM and MO stock.
>> TSLA Stock Jumps 3%: Tesla Ventures into Car Insurance Business
PMI investors are reproachful of the deal due to the same reasons that drove the companies apart 10 years ago. Since that split, Altria has maintained operations in the US while PMI continued to sell its flagship Marlboro range outside the US. One analyst stated that it would not make sense for PM to do the deal as "not having a US presence sets them apart from other tobacco players and there was no sense that they wanted US exposure. This runs counter to what we thought they wanted to do."
MO stock is currently valued at $44.25, which is down about 22% from its year high of $56.83 in February. Meanwhile, PMI shares suffered their largest one-day drop off in nearly a year and a half as it lost 7.8%. However, good news for investors in both stock is news that they are investing in e-cigarettes, a market with huge potential.
Featured Image: Deposit Photos © jetcityimage2