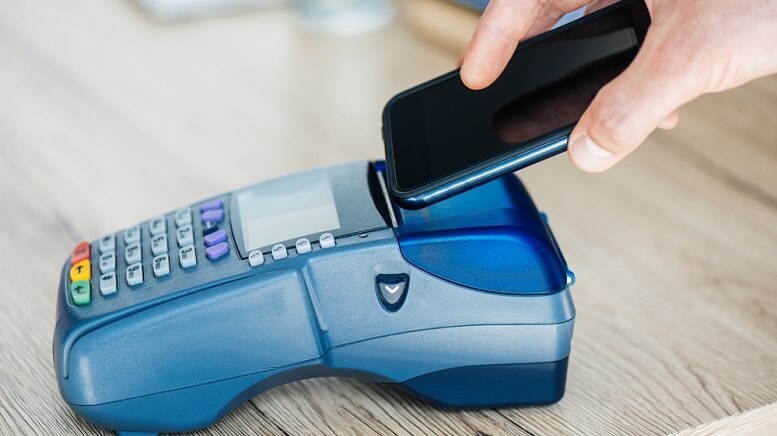 Mobile payment stocks are definitely not a new arrival on the market. They've been around for a couple of years now, becoming increasingly popular as a generation of online shoppers grow up in an era where smartphones are a norm rather than a novelty. However, the mobile payments sector is expected to grow tremendously in the coming years, as eCommerce stocks dominate the retail industry, and more countries move towards cashless economies, along with cryptocurrency's movement into the mainstream.
In 2016, the mobile payment market was valued at $601 billion USD. By 2017, it grew to nearly $720 billion USD, and it is expected to cross the $1 trillion milestone in 2019. Forecasts suggest that it will continue to grow, reaching anywhere between $2.7 and $4.5 trillion by 2023. For investors, growth in any market at this rate is almost impossible to ignore. So, let's take a look at what exactly mobile payments are, and which stocks look best placed to win the battle for market dominance.
What are Mobile Payments?
The term Mobile Payments is pretty self-explanatory; it refers to payment services operated under financial regulation and performed from or via a mobile device. The financial regulation bit is important as it differentiates mobile payments from other digital transactions, such as cryptocurrency and blockchain payments, which are mostly unregulated. Simply put, mobile payments are an alternative to cash right on your phone, and you might already be familiar with them if you've ever used Apple Pay or Google Pay.
Mobile payments are becoming increasingly popular, particularly among younger consumers, for a variety of reasons. They're seamless, frictionless, and safer than carrying cash, and they provide users with more transparency and control over their finances due to easily available data that makes controlling your finances a lot more manageable. The rise of contactless payment terminals, which are considered the industry norm at this stage, has greatly accelerated the widespread adoption of mobile payments. However, with greater use comes greater competition in the market.
Which Stocks Could Gain the Most?
Alibaba Group (NYSE:BABA) is the largest eCommerce company in China and one of the biggest in the world. It's Alipay service is one of the most widely used mobile payment platforms in the world, boasting over one billion unique users at the end of the last quarter. While a lot of these users are located in China, Alipay is expanding internationally and is now available in 110 countries.
>> Apple Stock Hits All-Time High as Trade War Resolution Nears
However, the Chinese market remains the most lucrative in the mobile payments industry, with transactions reaching nearly $13 trillion USD between January and October last year. Alipay processed over half of these transactions, asserting its market dominance. Alibaba is growing more than just its mobile payment transactions, too; sales increased in the third quarter by 41% year-over-year to $17.1 billion, and earnings were up 15%.
BABA stock has been prone to fluctuations over the last year, but that is a direct result of Trump's trade war with China. While that volatility may put off some investors, it's pretty clear that the back and forth between the US and China isn't going to last forever as Donald Trump's days in office begin to look numbered. BABA stock does come at a hefty cost of $166.07, but with over $6 trillion USD in transactions recorded last year from its mobile payment services alone, who knows how far Alibaba's dominance could go.
Square Inc (NYSE:SQ) is a financial services company that you're probably a lot more familiar with than you already know. The San Francisco-based company, headed by Twitter founder Jack Dorsey, is responsible for making the little white payments terminals that are used for mobile payments in stores across the world. Not only does it manufacturer the most popular mobile payments terminal, but Square also offers a host of services such as money transfer app Square Cash.
What makes Square so popular is that its platform and services appeal to both businesses and consumers, offering end-to-end services, which means it is the sole beneficiary of many mobile payment transactions. Its $23 billion USD market cap is dwarfed by Alibaba's $439 billion USD, but Square definitely looks like the underdog that could gain the most from increasing mobile payment use. Square recently reported an increase in transactions of 29% while sales gained 51% annually, leading SQ stock to rise 10% in 2019 to $62.03.
It's clear that as technology advances, the world is moving away from cash transactions in favor of the far more convenient system of mobile payments. Inevitably, competition in the space is getting hotter and hotter, but for investors looking to get in on the market, that can only be a positive. The companies mentioned above are just two that look to be leading the charge as the battle for market space intensifies.
Featured Image: DepositPhotos © IgorVetushko