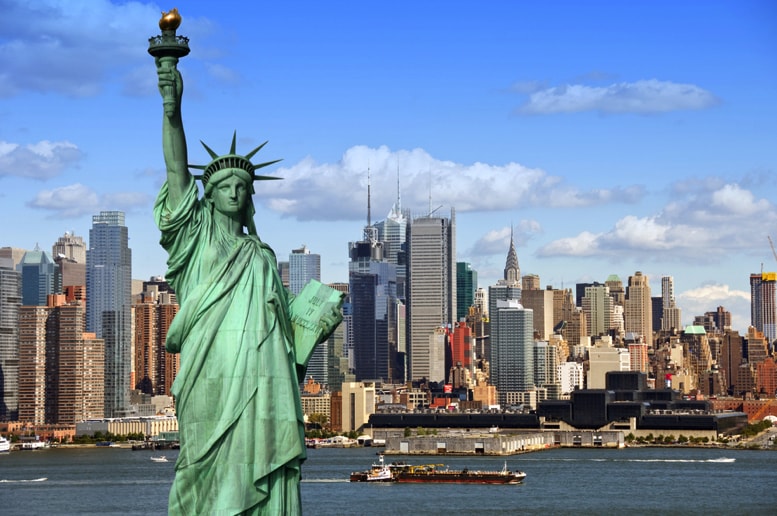 Confirmed this week in New York City, the Manhattan District Attorney's office will no longer prosecute most charges related to the use or possession of marijuana.
This is pretty incredible news so what's going on?
New York, New City 
District Attorney Cyrus Vance made the announcement on Tuesday and as of Wednesday, prosecutors will not file charges for marijuana offenses committed in New York City.
The new policy, outlined by the district attorney's office, highlighted only two possible exemptions to the new ruling:
unlicensed sellers caught selling or caught with marijuana packaged for individual sales 

and an individual who poses a public safety threat or displays unlawful behavior due to marijuana use.
An example of such a case according to the new guidelines would be "a defendant currently under active investigation for a violent offense or other serious crime."
But aside from the two exceptions, Manhatten is bringing about new changes that should result in a huge 96% drop in prosecutions and arrests for possession and use of marijuana across New York City.
It is understood that to date, the city has experienced approximately 5,000 cases each year.
The guidelines continue on saying that when low-level marijuana charges are brought to court, "Assistant District Attorneys must state on the record at the arraignment that 'the case falls within one of the limited exceptions to our marijuana policy.'"
And for surety, the detailing of the district attorney's "decline to prosecute" policy has been distributed to the NYPD, the Office of Court Administration, and public defenders.
>> Apple Stock Hit All-Time High Despite Falling Behind Huawei in Q2 Smartphone Sales
Making New York City More Equitable
The purpose of the new policy is to create a "more equal and fair" Justice System, wherein—according to Vance—smoking marijuana can't "ruin your job, your college application, or your immigration status."
The district Attorney continued: "I urge New York lawmakers to legalize and regulate marijuana once and for all."
Legalization of marijuana is being adopted more and more across the globe and decisions like this will help to lessen the taboo surrounding the drug. With a more understood approach to the plant, the potentials of its use can truly be explored. 
Good news for New York City residents.
Featured Image: Deposit Photos/UTBP