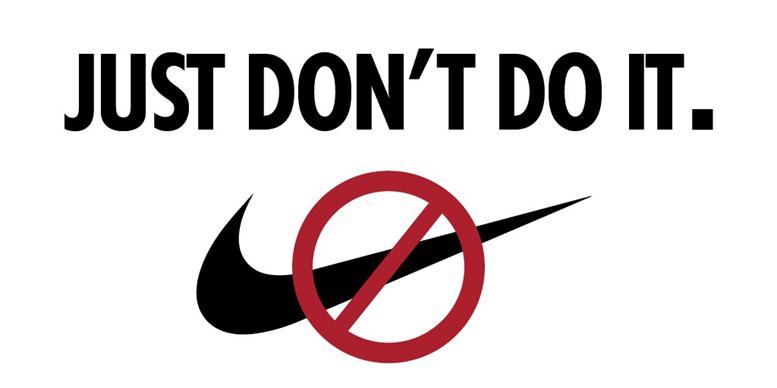 At the start of the week, the Nike Kaepernick partnership was announced. Immediately after, critics hit the market, threatening to boycott the brand.
Two days later, people are still mad about the partnership. But there's more. Now people are mad about the Nike Colin Kaepernick ad. Including President Donald Trump.
And why? Because Kaepernick was the first NFL player to take a knee during the national anthem two years ago? Precisely.
Nike Kaepernick Partnership: Trump Adds His Two Cents
We all remember the national anthem scandal in 2016, and how distraught Trump became over it. Most sane people watched the matter play out with wide eyes. It never made sense, though some Americans (including the President) said Kaepernick, who started it all, disrespected not only the military but the American flag as well.
It's apparent Nike doesn't agree with those who critiqued the players who kneeled. We know this because, instead of shaming Kaepernick—who is now a former NFL player—the sports apparel company lined up a multiyear deal with him.
And in a sea of both critics and supporters, Donald Trump joined the conversation. Specifically, he spoke of the Nike Colin Kaepernick ad, which was released today, Wednesday, September 5th.
The Trump Kaepernick Tweet
On Twitter, in the wee hours of the morning, Trump tweeted that Nike is "getting absolutely killed" by all of the "anger and boycotts" surrounding the new Nike campaign ad.
Just like the NFL, whose ratings have gone WAY DOWN, Nike is getting absolutely killed with anger and boycotts. I wonder if they had any idea that it would be this way? As far as the NFL is concerned, I just find it hard to watch, and always will, until they stand for the FLAG!

— Donald J. Trump (@realDonaldTrump) September 5, 2018
But Nike isn't getting killed. Sure, there are critics. But there is also ample support going around for the Nike Kaepernick ad, not to mention the Nike stock (NYSE:NKE) ended the trading day in the green. So I ask the president: how is Nike getting killed? If someone is upset over the new Nike campaign ad, they probably voted for Trump, and need to rethink their values.
>> Facebook and Twitter Social Media Hearing but Where was Google?
Which Side Should You Be On?
Watch the advertisement; it's difficult not to feel inspired. Why people are upset about it is beyond me.
What do you think?
Featured Image: Twitter