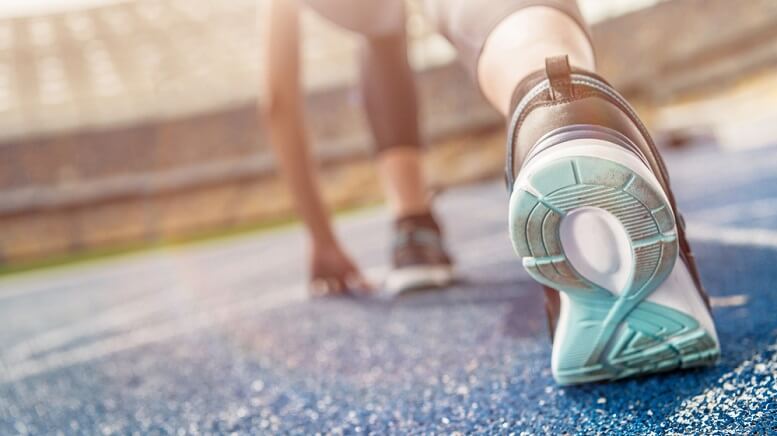 NKE stock is moving higher in Friday's session after the world's biggest sports apparel, accessories, and footwear company, Nike (NYSE:NKE), released its earnings for the fourth quarter, and the headline figures were a bit mixed.
Revenue Tops Estimate
While Nike did manage to beat analysts' estimates for its sales in China and North America, two key markets, its earnings missed the consensus for the fourth quarter. As per data collected by Bloomberg, the estimate for the company's sales for the period that ended in May stood at $10.16 billion. Nike managed to beat that marginally by generating sales worth $10.18 billion for the quarter.
Despite the positive result with regards to its sales, the company's earnings failed to beat estimates. Analysts had estimated earnings per share of 66 cents, but the final figure came in at 62 cents, and, more importantly, it was as much as 10% below its earnings per share in the prior-year quarter. Analysts had expected a decline in the year-over-year earnings, since the company's margins had been boosted last year due to the FIFA World Cup and launch of signature footwear.
NKE stock is now up 0.50% to $84.05.
Nike also conceded that the marketing costs had increased in the quarter. However, one of the biggest positives from this quarter was the robust growth in sales in the North American market. Nike reported sales of $4.17 billion in the region, which reflected a growth of 7.5% year-on-year. The same figure had stood at 3% last year.
>> Air Canada Deal: Airliner is Buying Transat AT for $520 Million
Last but not least, it needs to be noted that the company's revenues grew strongly in China despite the shadow of the ongoing trade war. The revenues from China stood at $1.7 billion, which reflects a 22% year-on-year rise. More importantly, the revenues from China made up as much as 16.7% of the total revenues generated by Nike in the quarter.
Chief Executive Officer Mark Parker stated that there is confidence that the company's revenues in China are going to continue growing. Analysts believe that there is limited exposure to tariffs for Nike, and this was reiterated by the company's management. Parker stated, "We have not seen any impact on our business to date, and we continue to see strong momentum as we enter the fiscal year 2020."
NKE stock has performed well in 2019 with a jump of 15%.
Featured image: DepositPhotos © ArturVerkhovetskiy