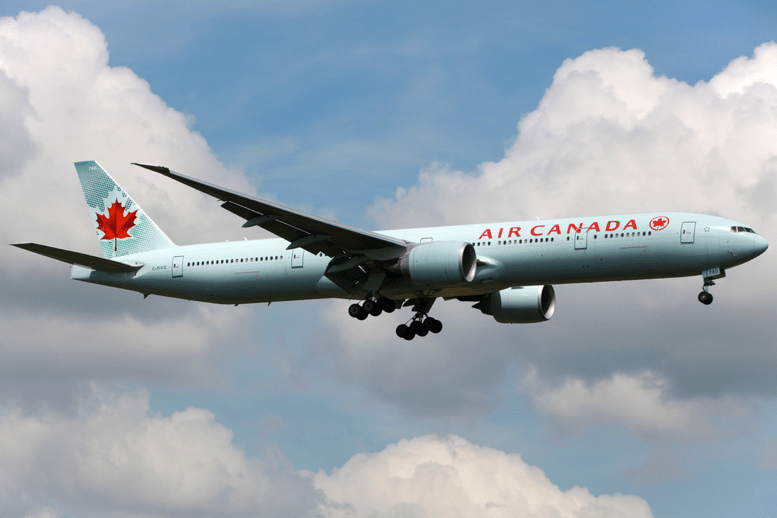 Announced earlier today, Air Canada (TSX:AC) (OTCQX:ACDVF) has received approval from the board of directors of Transat AT Inc to take over the tour operator. The Air Canada deal will see it pay out $520 million CAD.
Air Canada Deal
The offer—valued at $520 million—will see Air Canada pay $13 per share for Transat AT (TSX:TRZ) (OTC:TRZBF). Currently, Transat stock is selling for $13.33 CAD on the TSX with share price understandably declining at present, down 6.06% at the time of writing.
Under the deal, Air Canada says it will keep the Transat and Air Transat brands, holding onto the Transat head office in Montreal. Though approved by the board of directors, the Air Canada deal remains subject to regulatory and shareholder approvals.
But should all go to plan, the aim is to keep the companies as two separate entities, or two separate brands, under the Air Canada umbrella.
On the Air Canada deal, the airliner's CEO Calin Rovinescu said:
"This combination delivers excellent value, while also providing increased job security for both companies' employees through greater growth prospects."
In response, Transat CEO Jean-Marc Eustache said the following:
"[The deal is] the ideal platform for Transat's presence and jobs in Montreal, and therefore represents the best option for all our stakeholders: employees, suppliers, partners and shareholders."
Air Canada Deal: Rival Bids
Air Canada was not the only bidder for the travel company. After Air Canada showed interest in May for the company, a rival bid came in from Quebec real estate developer Group Mach Inc, which offered $14 per share.
>> Boeing Stock Slumps on Another Major Setback for 737 MAX
Despite offering a bigger price per share, Air Transat's management seemed disinterested. Mach reiterated its interest earlier this week, wanting to engage in negotiations with the travel firm; however, today's announcement suggests the firm has decided to stick with Air Canada.
WestJet
Air Transat is not the only Canadian airliner to go through a shake-up this year. In mid-May, WestJet (TSX:WJA) (OTC:WJAFF) announced that private equity and credit investor and manager, Onex Corp. was buying it. In this deal, the firm is paying out $5 billion for the airline and also will take over any debt.
The news sent WJA stock soaring, with shares jumping over 60% the following weekend.
And Air Canada stock investors are reacting well to today's news too; currently, AC stock is up roughly 3%, trading for $40.53 CAD on the TSX.
What do you think about the new Air Canada deal?
Featured Image: DepositPhotos © Boarding2Now