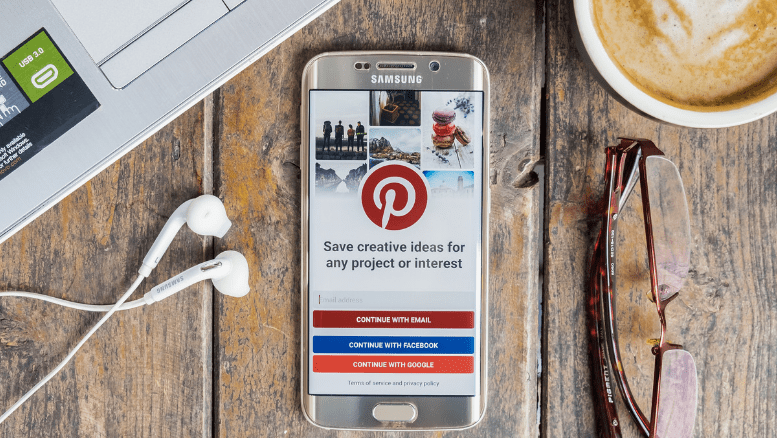 On April 18th, Pinterest (NYSE:PINS) had its first day of trading on the New York Stock Exchange. And shares soared. In fact, PINS stock closed Thursday up nearly 30%.
Here's what went down.
PINS Stock Soars on First Day of Trading
Today, Pinterest, which is an online image-sharing company, had its first day of trading. PINS stock closed at $24.40, putting it "up 28% from a $19 offering price," according to Market Watch. PINS stock is also trading up in after-hours trade, currently trading at $24.49.
It is believed that PINS stock did as well as it did today because investors realize the company is in the beginning stages of tapping into its potential. And this is true. During Pinterest's IPO process, the company obtained loyal users but failed to create a significant strategy for making money off of this base. But the company is doing what it can, and even recognizes that they are "in the early stages of building an advertising product suite that fully taps the value of this alignment." Apparently, investors realize this too.
Underdeveloped strategy or not, PINS stock still closed the day in a range higher than where the company's expected one fell.
Not Just Pinterest
Pinterest wasn't the only technology initial public offering of the day. Zoom Video Communications (NASDAQ:ZM) also made its public debut and managed to close the day trading at $62, up 72.22% from its IPO price of $36.

>> Facebook Unintentionally Uploaded Email Contacts of 1.5M Users
Takeaway
Technology investors would be wise to keep an eye on PINS stock moving forward. Why? Well, after considering how well Pinterest's first day of trading went on the NYSE, it could be argued that PINS stock will garner more attention next week, and in the weeks ahead. Same could be argued for Zoom Video Communications.
What do you think, though? Let us know what you think in the comments below!
Featured image: DepositPhotos © itchaz.gmail.com