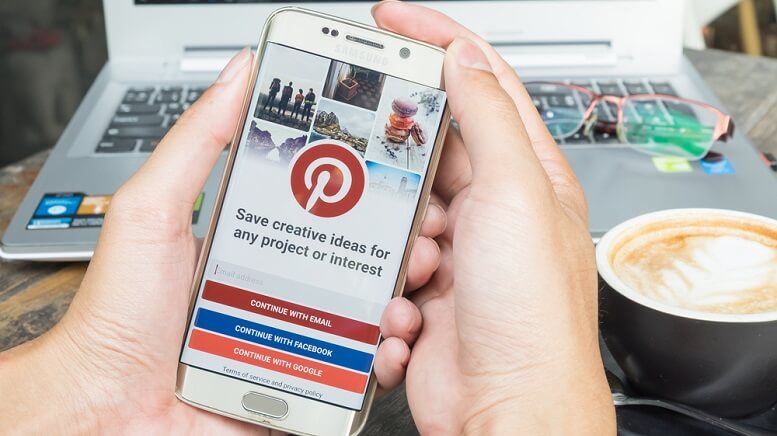 Pinterest stock is flying in a weak market on Friday after Pinterest Inc (NYSE:PINS) posted solid earnings for the second quarter.
Impassive Results
Social media company Pinterest was one of the most anticipated initial public offerings this year, and it proved to be a success. The company has managed to surprise everyone by upstaging expectations significantly in the second quarter, and Pinterest stock has since been on a roll.
Analysts estimated that the company was going to post EBITDA losses of $39 million, but the actual figure stood at $26 million. Revenues came in at $261 million as opposed to analysts' estimates of $236 million. It goes without saying that the performance is being described as a 'blowout' and the market realized the same, as it sent Pinterest stock soaring by as much as 17% at $33.15 in Friday's trading. This show will go a long way in establishing Pinterest as the next social media company to follow closely.
Guidance
However, even more importantly, Pinterest brought cheer for its investors after it raised its projections for full-year performance as well. In the previous quarter, the company projected full-year revenues in the range of $1.055 billion and $1.080 billion. However, the new projections stand between $1.095 billion and $1.115 billion. That is a significant change for a company that has just had its IPO, and in addition to that, the higher limit is also marginally higher than analysts' estimates of $1.079 billion.
>> Burger King to Roll Out Meatless Whopper Nationwide on August 8
The lifeblood of any social media company is its active user figures, and in that regard, the second quarter was particularly fruitful for Pinterest. During the second quarter, the number of active monthly users surged to 300 million, which reflects a year-on-year rise of 30%. In the United States, the monthly active users rose to 85 million in the quarter and recorded a rise of 13%. On the other hand, the international monthly active users rose by a healthy 38% and hit an impressive 215 million users.
Pinterest stock has soared over 50% since its listing in mid-April.
Featured image: DepositPhotos © itchaz.gmail.com