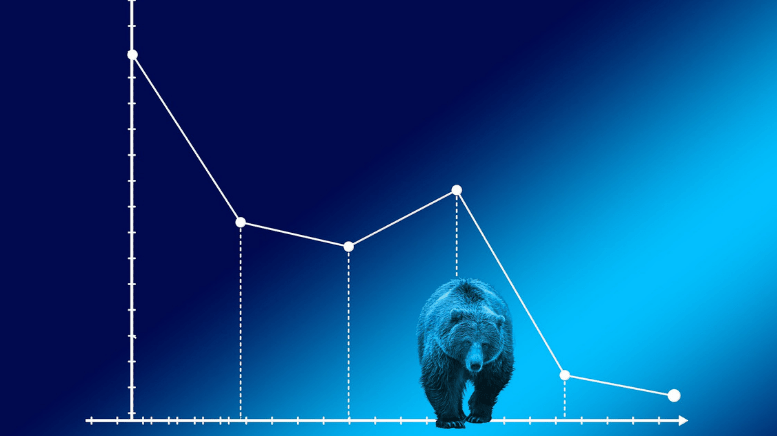 It has been a tough week for Shopify, Inc. (NYSE:SHOP), and it's only the beginning. On Tuesday, June 25, SHOP stock dropped nearly 10%, and that's on top of a rough session yesterday.
Here's what has been happening with Shopify recently.
SHOP Stock Goes for a Plunge… Again
Analysts are downgrading SHOP stock. That's the root cause of today's plunge, just as it was for Monday's session. On June 24, Roth Capital downgraded the e-commerce stock from Buy to Neutral, a move that sent SHOP stock down around 3%. And then the same thing happened twenty-four hours later.
On Tuesday, Wedbush downgraded SHOP stock from Outperform to Neutral, just as Roth Capital did, which sent the stock down nearly 10%. According to Yahoo Finance, as of 3:36 PM EDT, shares of Shopify are trading at $284.02 on the New York Stock Exchange, putting it down 8.92%.
Downgrades but Optimistic
SHOP stock has been receiving downgrades recently, but that doesn't mean people aren't optimistic about the company anymore. In fact, even those who have sold their position in the company have good things to say. Take Gerber Kawasaki Wealth & Investment Management, for instance.
Earlier in 2019, because of the stock's performance, Gerber sold some of its small stake in the company. And yet, CEO Ross Gerber says he still "loves" Shopify Inc. He even said he's amazed it hasn't been acquired by the likes of Amazon yet, according to Bloomberg.
>> BMW Accelerates EV Plans By Two Years and Unveils New Concept Cars
Takeaway
What do you think about SHOP stock plunging for the second day in a row? Do you think it's going to keep this up for the remainder of the week? Moreover, do you think the Canadian company should be receiving the number of downgrades that it has been recently?
Let us know your thoughts in the comments below and don't forget to keep an eye on this story as the week plays out.
Featured image: PixaBay