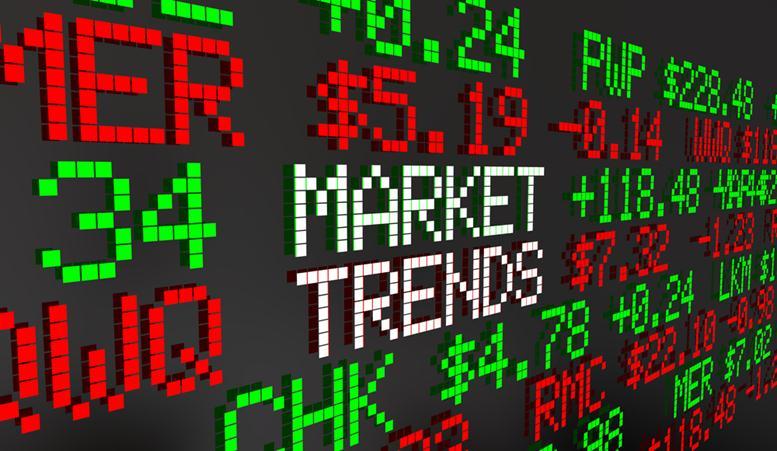 There have been some big losers and big winners on the stock market so far today. Sears has taken a big hit, but its rival JC Penney Company is soaring today. The Dow and NASDAQ are both down today, as well. Let's take a closer look at a few trending stocks today.
Stocks Today: Winners
The following stocks are some of the winners for the day.
JC Penney Company Inc. (NYSE:JCP)
JC Penney Company is a US nation-wide department store that is headquartered in Plano, Texas. As of February 2018, it operates 872 stores in 49 states. The company was founded back in 1902.
This morning, JC Penney announced an extended strategic partnership with Synchrony Financial (NYSE:SYF). Synchrony is a financial company that has been partnered with JC Penney for nearly two decades. Synchrony provides a private label credit card program to the department store. 
According to Yahoo Finance, JCP is currently trading at $1.83 a share, up $0.16 (+9.39%), making it one of the top trending stocks today.
Ford Motor Company (NYSE:F)
Ford Motor Company had a rough day on the NYSE after it announced it would be laying off some of its workers. The Dearborn, Michigan-based car manufacturer claims it lost $1 billion in revenue due to President Trump's new tariffs. 
Ford has imported a large number of its cars for decades in order to cut costs, but President Trump has pushed the company to start making its cars domestically, to employ US citizens instead of low-wage workers overseas. While Ford's stock may not be trading extremely high today, it is one of the trending stocks today, due to its rebound. 
According to Yahoo Finance, F is trading at $8.96 a share, up $0.01 (+0.11).
Stocks Today: Losers
The following stock is one of the losers for the day.
Sears Holdings Corporation (NASDAQ:SHLD)
Sears Holdings is one of trendings stocks today that is seeing the most losses. The retail department has been in financial trouble for some time, but the company just announced it will prepare to file for bankruptcy as early as this Friday. 
Sears currently has $134 million in debt that is due on Monday, but the company has opted in a broader restructuring rather than an investor bailout. 
According to Yahoo Finance, SHLD is trading at $0.405 a share, down -$0.176 (-30.08%).
Featured Image: DepositPhotos /© iqoncept