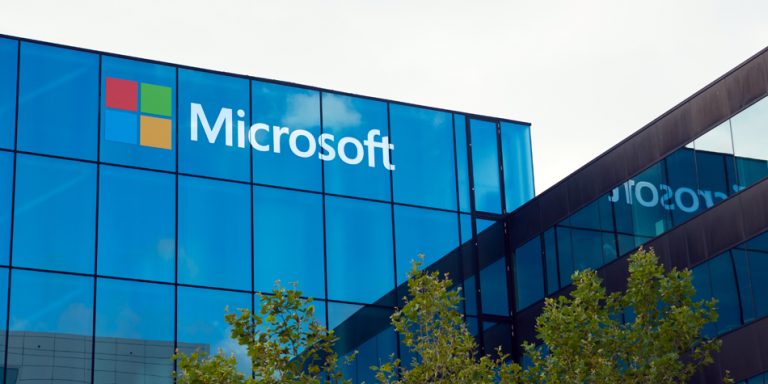 Microsoft (NASDAQ:MSFT) shares have taken off this morning, currently trading up 7.20% in what is the company's steepest stock increase in years. 
The rise comes on the heels of three major stories today, all of which are likely contributors to the software giant's positive performance:
Financial services firm Morgan Stanley raised their stock valuation forecast for Microsoft from 110 to 130, with analyst Keith Weiss going so far as to predict that the company is on the way to a $1 trillion USD market cap. In a report, Weiss claims that Microsoft "looks poised to maintain a dominant position in a public cloud market we expect to more than double in size". 
>> Trump Hit China with $50B in New Tariffs. Will This Start a Trade War?
Microsoft has today announced that they plan to use 3D technology to bring more 'mixed reality' data to manufacturing companies. The technology from their recent acquisition of 3D optimization startup Simplygon would, for example, make it easier for manufacturing companies to view and augment complex models in a 3D environment through a headset. 
Today, the Dow is on the path to recovery, up 622 points and rising. Not only is Microsoft's (and the rest of the tech industry) rebound easing things along nicely, but news of trade negotiations between the White House and China is strengthening the US stock market. It's a refreshing change from last week's tensions, ushered in by Donald Trump's tariffs on Chinese imports and increasingly aggressive trade rhetoric. 
>> Elon Musk Ditches Facebook – No More Tesla and SpaceX FB Pages
Like many other tech giants, Microsoft suffered a rather devastating week prior due to global scrutiny and legislative concerns over social media firm Facebook's (NASDAQ:FB) data handling. The news prompted a tech sell-off, causing the Dow Jones Industrial Average to drop sharply. Although Facebook itself is struggling to make a recovery, other tech firms such as Microsoft, Apple (NASDAQ:AAPL) and Google (NASDAQ:GOOG) are on the rebound.
Today's rise sees Microsoft leading the pack of Dow components in terms of trading volume as well as percentage change. Microsoft shares are up 42.4% from this time last year, which is especially impressive considering March's poor performance thus far. The company has seen a continual upward stock value trend for the past five years. 
Featured image: Investorplace/Shutterstock