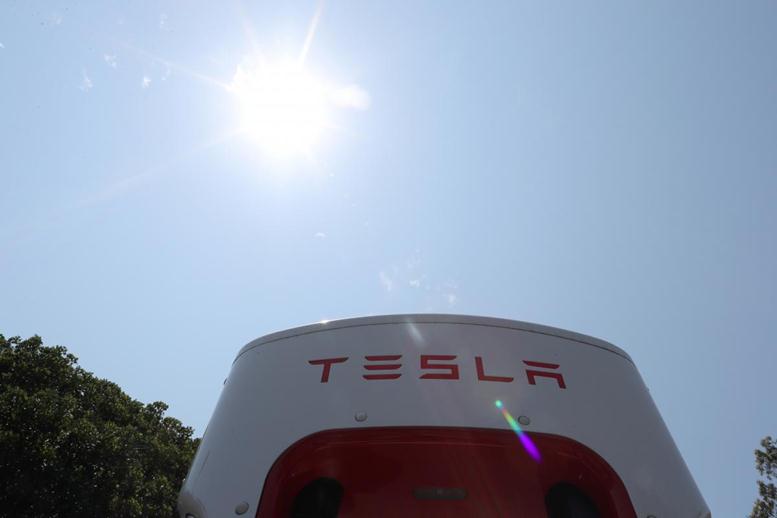 Tesla Inc. (NASDAQ:TSLA): Tesla stock drops Monday to further extend their losses after J.P. Morgan slashed the stock price target from over $100 a share.
Tesla Stock Drops
J.P. Morgan announced its Tesla price target to $195 from its previous $308. Analysts led by Ryan Brinkman boosted Tesla's stock price after Tesla's CEO Elon Musk tweeted, back on August 8th, that he was considering taking Tesla private.
Musk states that he was planning on taking the company private at $420 and the funding had been 'secured.' Now, the analysts believe that the money isn't actually there.
"Our interpretation of subsequent events leads us to believe that funding was not secured for a going private transaction, nor was there any formal proposal," said Brinkman.
In his note on Monday, Brinkman states that Musk's tweet about the funding being secured was vague and didn't provide a lot of solid details. Brinkman also states that because Musk is head of a public company, his 'declarative statements' should be taken seriously and not just thrown out there.
What led to the change in J.P. Morgan's price target was when, this weekend, Reuters reported that the Saudi Arabian sovereign-wealth fund that was supposedly funding Tesla's venture private is investing in another automotive company. Reuters cited people that are in close ties with the investment firm.
Musk initially tweeted that the funding was secured but then later backtracked on his statement by saying the Saudi fund was seeking additional information, including how the going-private transaction would occur.
>> Tesla's Musk Blames 'Short-Sellers' for Stressful Year
That suggests that a deal "is potentially far from even being formally proposed." According to Brinkman, this is "different from our understanding on August 8 which was based on Mr. Musk's statement on Twitter that, [the] only reason why this is not certain is that it's contingent on a shareholder vote."
TSLA Stock Movement
According to Yahoo Finance, TSLA stock is currently trading at $297.795 a share, down -$7.60 (-2.49%). 
Featured Image: twitter