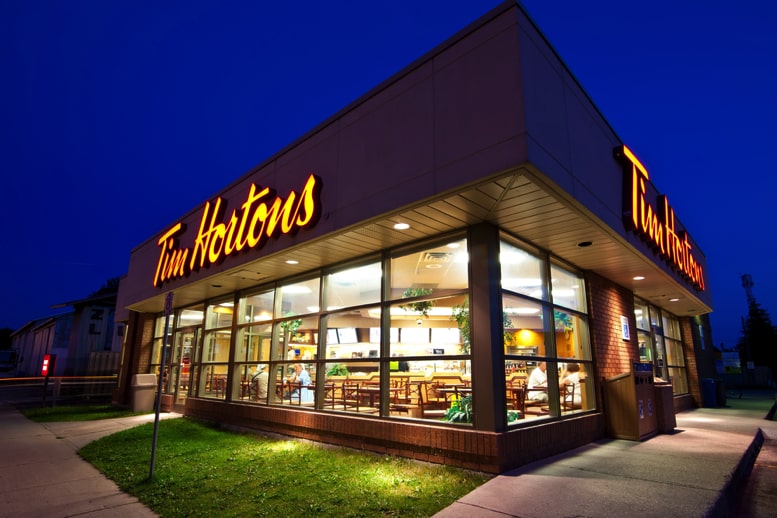 Tim Hortons has opened its first outlet in China. Canada's iconic coffee and doughnut haunt has set up shop in the People's Square in Shanghai City. 
The Shanghai store is the first of an expected 1,500 locations across China in the next ten years.
Tim Hortons in China
The doughnut giant signed a master franchise agreement last year with New York-based private equity fund the Cartesian Capital Group.
This Shanghai store is the first execution of that deal.
Tim Hortons already boasts 4,800 locations across the globe. Its global footprint stretches across Canada, the US, Mexico, the Phillippines, and the Middle East. Its headquarters are located in Ontario, and it is owned by heirs Ron Joyce Jr. and Jeri-Lynn Horton-Joyce.
Tim Hortons president Alex Macedo said the following about the market in China: 
"China is an attractive growth market and we can't wait for guests to try our classic favorites and some new offerings crafted specifically to the Chinese market."
Specialty Food and Drinks
One specially crafted dish on offer only in the Chinese market is a salted egg yolk timbit and a maple macchiato. The new location will also offer the chain's more usual food and drink options but will have additional tea flavors and hot coffee flavors on offer. 
The Chinese lunch menu is dramatically different from the usual menu. It features dishes such as Coldwater Shrimp, Basil Chicken, and salad options including Roasted Pumpkin salad and Roasted Zucchini salad.
>> YouTube Kids: Disturbing Suicide Instruction Videos Surface on Platform
Tim Hortons in China but VERY Canadian
Though catering to a new market, the new store is not afraid to show off its heritage. The design of the store is unabashedly Canadian and is, reportedly, "inspired by the image of maple leaves scattered on the ground in autumn." The color scheme is heavy in its use of red and maple leaves, and the front door handle resembles a hockey stick.
Just in case you forgot Tim Hortons is, indeed, Canadian.
Will you be visiting Tim Hortons in China if you are there?
Featured Image: DepositPhotos © digitex