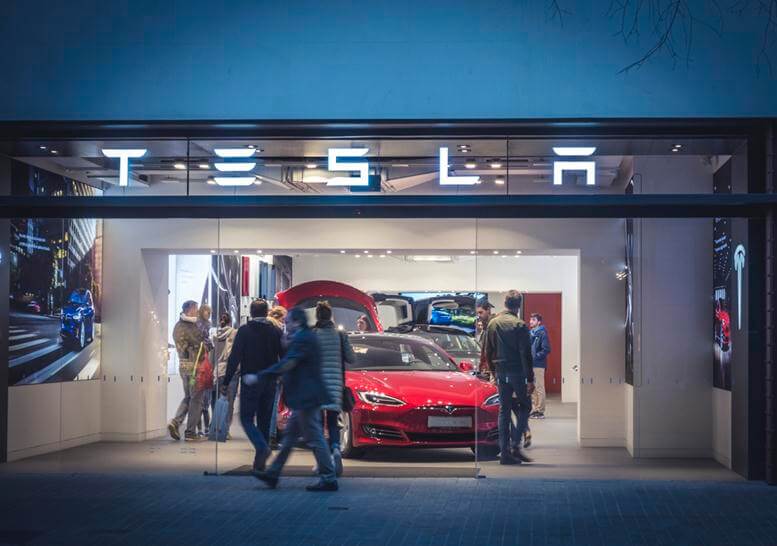 Tesla (NASDAQ:TSLA) investors are concerned over two recent company announcements. TSLA stock has been volatile since the company shared its quarterly results, which were below analyst expectations. Insult was then added to injury when Tesla announced that CFO Deepak Ahuja was leaving. He will be replaced by vice president of finance, Zach Kirkhorn.
TSLA Stock is Volatile
Ahuja's leaving is considered a blow for the company. JPMorgan analysts highlighted the loss of his long "automotive industry experience and relative stability in a company which has seen a steady stream of senior staff come and go since 2016."
After the news, TSLA stock took a steep dive, dropping from $308.77 USD to $301 overnight. Most of those losses have since been recovered; TSLA is currently selling for $307.87 despite falling a further 4% in earlier morning trade.
Wall Street
TSLA stock didn't fall as much as analysts expected after Wednesday's results, however. It was also a smaller dip than Tesla's renowned swings of the past.
According to the Q4 results:
"The company, which is striving to stabilize production and deliver consistent profit, ended the quarter with $4.3 billion in cash and said it had "sufficient cash on hand" to pay a $920 million convertible bond maturing in March."
Demand for Model 3
One of the biggest concerns for Wall Street analysts has been the US demand for Tesla's Model 3 sedan.
>> Has 20 Tons of Venezuela's Gold Gone to Russia?
The company said that it was only making cars for China and Europe right now, suggesting a lack of US demand for the Model 3 cars. Analysts from Cowen said:
"This is a strong indication that demand in the US for both the mid-range and long-range Model 3 versions has largely been exhausted, and the company is still working through the estimated 6.8k of unsold Model 3 inventory."
Chinese Market
The company has been trying to break ground in the Chinese market. However, analysts question the money being pumped into its new Giga 3 factory in Shanghai. This factory is expected to be up and running by the end of 2019 and will have a production target of 500,000 vehicles a year.
China represents a tough nut to crack, with major established EV companies already holding the fort on the market.
What does this mean for TSLA stock going forward?
Featured Image: Depositphotos © tbtb