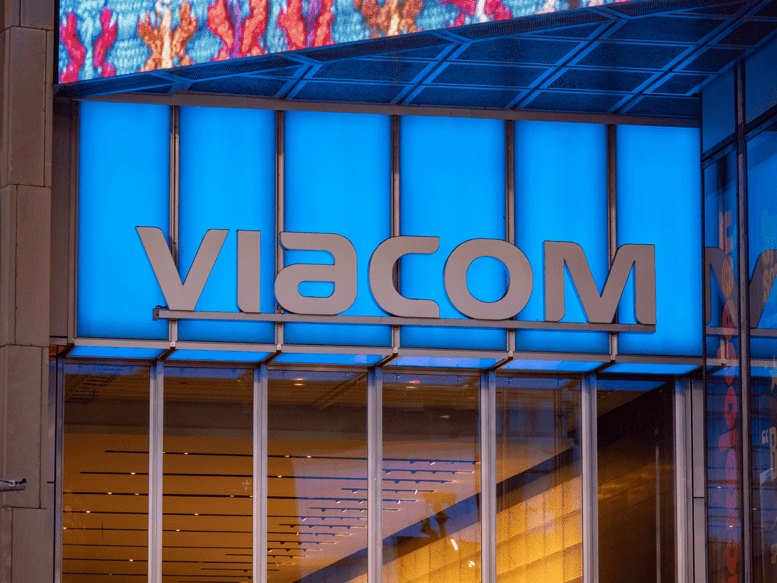 According to sources, television broadcaster CBS (NYSE:CBS) and media giant Viacom (NASDAQ:VIA) have agreed to merge, thus creating ViacomCBS. The decision ends years of talks between the pair.
ViacomCBS: The Details
The joint company will now be called ViacomCBS. CEO of Viacom, Bob Bakish, will head up the combined company, while interim CBS CEO, Joe Ianiello, will be the chairman of CBS and will remain in charge of CBS assets after the merger.
The new company will be split between current CBS and Viacom shareholders, with 61% going to the former and 39% of shares going to the latter.
Each Viacom shareholder will receive 0.59625 shares of CBS shares.
Back Together Again
The two companies are effectively reuniting, as Viacom was initially created in 2006 as a spin-off of CBS. Both under the control of National Amusements, the decision to join the two back together arrived due to increasing competition in the entertainment environment. By merging the two, National Amusements will aim to gain scale against giants such as Disney (NYSE:DIS), Comcast (NASDAQ:CMCSA), and AT&T (NYSE:T).
The competition has bulked up significantly in recent years through a series of megadeals. Now, ViacomCBS as a conglomerate will include movie studio Paramount Pictures and cable networks such as Comedy Central, MTV, Nickelodeon, and BET. Other assets include streaming service Pluto TV and South Park Studios, along with other media assets.
>> SQ Stock is Down Over 20% in August: What to Do Next?
Vice-chairman of the board at National Amusements, Shari Redstone, has pushed for the merger for the financial freedom it will allow both parties. Together, the company will have increased financial capabilities to compete against media giants for entertainment and sports rights, most notably the National Football League.
CBS owns the NFL broadcast rights until 2022 and "will do what is necessary" to renew them. As stated, the merger has been in talks for years. It almost came to fruition last year; however, a rift over who would run the company ended the discussions.
At the time of writing, Viacom stock is up 1.61% and is selling for $28.99 USD. CBS stock is up 1.37% and is selling for $48.72 USD.
Featured Image: DepositPhotos © davidtran07Y