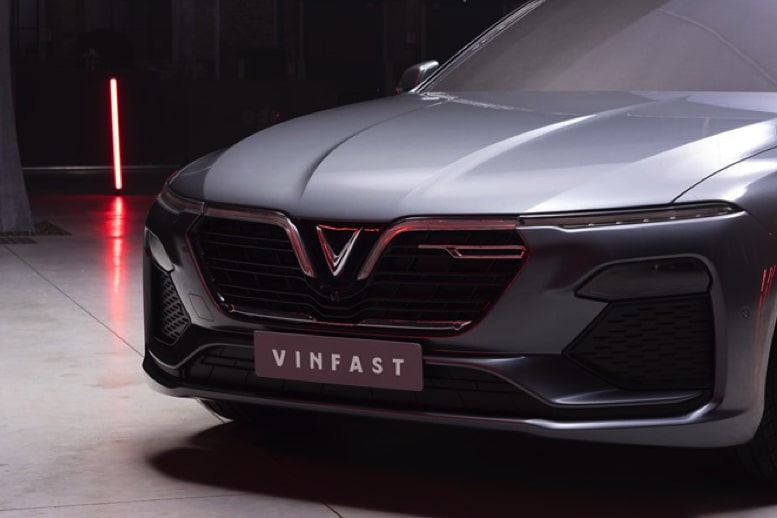 Vietnam is unveiling two cars from its first-ever car manufacturer, Vinfast, at next months Paris Motor Show.
The country isn't exactly associated with making cars, so what can Vinfast bring to the already over-saturated table?
Car Makers and Synonymity
When you think of automakers, cars from Germany might come to mind. Or maybe you might think of Japanese car manufacturers or what about brands from the US? Cars are synonymous with company's like Volkswagen (NASDAQ:VLKAY), Volvo (CPH:VOLV-B), BMW (OTC:BMWYY), Nissan (OTCPK:NSANF), Chrysler (NYSE:FCAU) and Ford (NYSE:F).
Being synonymous with something is an earned feat. The sheer age of these brands has earned these company's establishment and reliability.
So you can't help but feel that taking on this market now, is like starting a relay race…five laps after it already begun.
Vinfast – The Design is All We Know
As stated, the company's debuting cars will show at next month's Paris Motor Show. The two models are a sedan and a crossover.
Vinfast took an interesting approach to designing these new models. It opted to poll around 62,000 Vietnamese public on 20 different car sketches to discern what 'look' was the most pleasing to its potential market.
Taking inspiration from the artistic Italians, it approached four different Italian design houses to sketch up these concept cars.
Pininfarina design house's sketches won out.
>>Cadbury the Latest to Stockpile Ingredients In Case of a No-Deal Brexit
David Lyon — VinFast's design director, spoke of the design in a statement:
"The strong distinguishable design, enhanced by elegant lines and refined details, gives our cars several distinctive highlights […] First and foremost, these emanate around the V logo in the grille which references the country of Vietnam, as well as the Vingroup and VinFast brands. In conjunction with Pininfarina, we have carefully sculptured each body line to express the natural beauty of Vietnam and the warm-hearted and dynamic characteristics of its people through a modern and world-class design language."
More to Come
Unfortunately, the design of the car has been the only feature released so far, so it's hard to judge on anything else!
Vinfast has yet to release details regarding engine output and displacement, fuel economy and plans for any electric-powered engines (as is the way the car world is evolving.)
So let's see how the launch in Paris goes. Can Vinfast prove that there is room at the automaker party for an outsider?
Featured Image: VietNam News/Vinfast