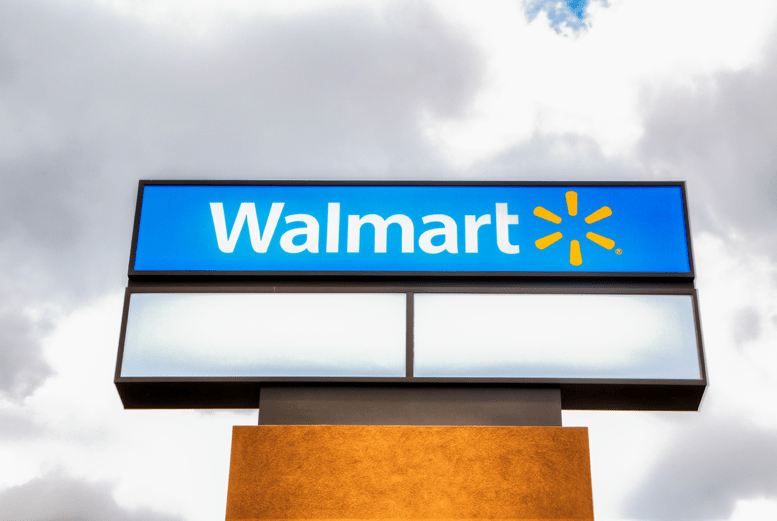 America's largest retailer, Walmart (NYSE:WMT) announced earlier today that it will have to raise prices in response to the Trump administration's tariffs on Chinese goods.
Customers will be hit with the fallout and despite this, WMT stock is surging at present, due to the company's impressive Q1 results.
At present shares are up 3.27% and selling for $103.18 USD.
Let's check this out.
WMT Stock on the Rise Despite Rising Prices
The company released a statement earlier today saying the following:
"We're going to continue to do everything we can to keep prices low. That's who we are. However, increased tariffs will lead to increased prices, we believe, for our customers."
The details on what items will be marked higher have not been released yet. But the company urged that its teams are working to mitigate cost increases and manage prices under the current circumstances.
WMT Stock Unaffected By Trump Tariffs
Walmart imports 26% of its good from China—as estimated by analyst Michael Lasser.
The Trump administration hiked tariffs on $200 billion Chinese-made goods. The tariffs mostly affect industrial materials and components but do include luggage, hats, and gloves.
Additionally, the administration has also placed tariffs on exports coming from China that aren't already taxed.
These taxes are likely to affect everything from toys to clothing, making American consumers pay more for them at the checkout.
Food should not be affected as the majority of Walmart's groceries come from the US and other countries.
According to CCN, "retailers depend heavily on China in their supply chain. China accounted for about 41% of all apparel, 72% of all footwear, and 84% of all travel goods imported into the United States in 2017."
WMT Stock On the Rise
As management work to navigate the increasing prices, investors don't appear too concerned. In fact, investors are likely praising the company in its decision to continue lowering its prices and its strategies to deal with the upcoming tariffs.
>>Macy's Stock Recovers On Improved Q1 Earnings
The company's Q1 results also helped sentiment: Walmart's US sales grew by 3.4% compared to the same time last year. The increase is the chains fourth-straight quarter of sales growth. This has spurred on a bullish sentiment for WMT stock which is currently increasing over 3%.
Further, Walmart's online sales grew by 37% and were helped by the success of the brand's online grocery pickup and delivery service.
What do you think? Are you impressed with Walmart's latest results? Are you a WMT stock investor?
Featured Image: Deposit Photos/wolterke