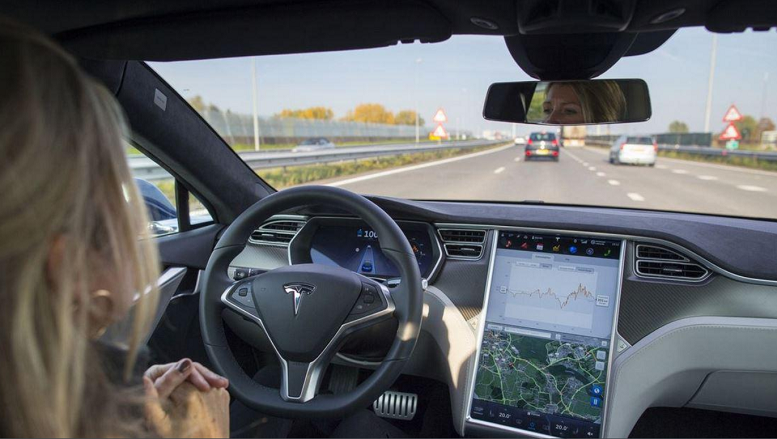 Tesla fully autonomous cars: In a Twitter (NYSE:TWTR) reply posted on Sunday, Tesla (NASDAQ:TSLA) CEO, Elon Musk, suggested that the company's electric cars will be fully self-driving by August 2018. 
That issue is better in latest Autopilot software rolling out now & fully fixed in August update as part of our long-awaited Tesla Version 9. To date, Autopilot resources have rightly focused entirely on safety. With V9, we will begin to enable full self-driving features.

— Elon Musk (@elonmusk) June 10, 2018
Tesla Fully Autonomous Cars
So far, Tesla's fully electric vehicles have only been semi-autonomous, but with the new update, should be "be able to conduct short and long distance trips with no action required by the person in the driver's seat," according to the company's website. 
The new self-driving feature will allow your Tesla vehicle to automatically change lanes while driving and also match the speed of traffic flow. The new update will include a self-park feature where your Tesla will automatically search for a parking spot after you have exited the vehicle at the entrance of your destination. 
Tesla's autopilot feature has been under scrutiny over the past few years, as there have been several high profile crashes involving Tesla vehicles set in autopilot mode. 
>>Volkswagon to Partner With Blockchain Start-up carVertical
Tesla In the Media
According to a recent article from The Independent, Musk has been critical of the media coverage of Tesla vehicles saying that the media "unfairly reports accidents involving Tesla vehicles disproportionately more than accidents involving vehicles not equipped with self-driving capabilities."
The most recent crash in the headlines was that of a Tesla Model S that crashed into a parked fire truck in Utah at nearly 60 miles per hour, which occurred in May; the driver suffered a broken ankle. 
In response to media coverage on this crash, Musk headed to Twitter and said it is "super messed up" that Tesla crashes get more media coverage than other crashes that occur in the US, and that what should be noted is the fact that the driver only suffered from a broken ankle when "an impact at that speed usually results in severe injury or death."
What's actually amazing about this accident is that a Model S hit a fire truck at 60mph and the driver only broke an ankle. An impact at that speed usually results in severe injury or death.

— Elon Musk (@elonmusk) May 14, 2018
Tesla shares have gone up nearly three percent on Monday and have been able to reach approximately $326.86 USD, as of 12:40 pm EDT. The company closed at a share value of $317.66 on Friday.
How well do you think Tesla fully autonomous cars will be received by the public?
Featured Image: Twitter