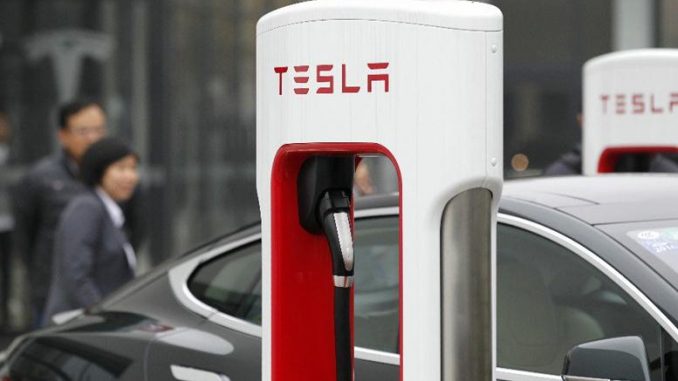 Another Tesla car crash has occurred. A vehicle from the electric automotive company Tesla (NASDAQ:TSLA) has been involved in a car crash, putting its autopilot feature into question again.
A Tesla Model S crashed into a truck from the South Jordan Unified Fire Authority in Utah late on Friday night, according to a recent Reuters article.
Another Tesla Car Crash
The accident occurred at an intersection at a red light where the truck was stopped and was hit by the Tesla Model S traveling at approximately 60mph. Witnesses have said that the Telsa did not break before crashing into the truck and police do not know if the autopilot had been engaged.
The Tesla driver suffered a broken ankle and there were no injuries reported for the driver of the truck, according to CNBC.
This accident adds to a growing list of Tesla crashes which have put doubt on the company's autopilot feature, including an accident in California involving a Tesla Model X earlier this year. Tesla has said that the Model X crash occurred as a result of driver error, not the vehicle's autopilot.
>>Tesla Model X Crash – NTSB Removes Tesla from Investigation
Troubles for Tesla
The US Transport and Safety Board are currently investigating a total of four crashes, that involve the electric car company's vehicles in California and Florida.
Several troubles have hit Tesla recently, including the news that the company's Senior Vice President of Engineering, Doug Field, would be temporarily leaving.
As well as attempting to increase Model 3 production to reach a rate of 6,000 units produced per week, Tesla was hit with a lawsuit from the hybrid-electric automotive company Nikola Motor (private) for possible patent infringement.
>>Tesla Being Sued By Nikola Motors for Possible Patent Infringement
Tesla share value has gone down nearly 0.70% as of 12:45 pm EDT on Monday and was hovering just below $300 USD.
The company closed at a share value of $301.06 on Friday.
Featured Image: twitter