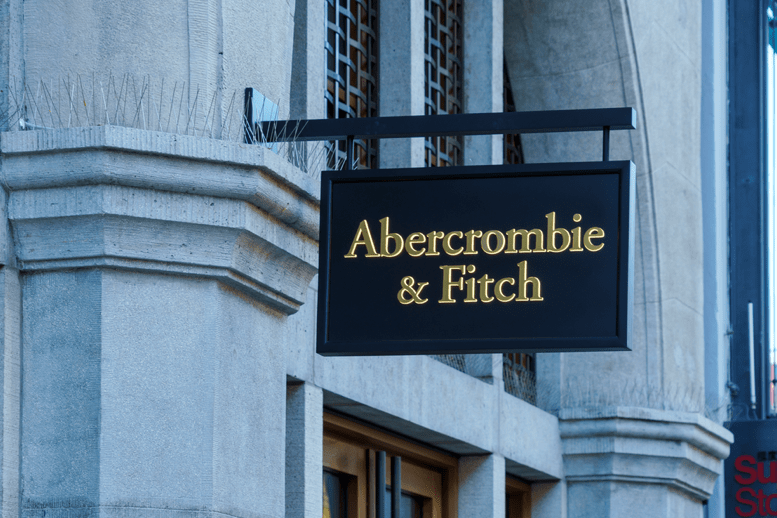 Shares of Abercrombie & Fitch (NYSE:ANF) are spiraling fast. The retailer reported weaker-than-expected same-store sales and announced closures of three of its stores. ANF stock is down 25%, currently selling for $18.90 on the news.
The clothing retailer is planning on closing three of its bigger stores including its Hollister location in Soho, New York.
Abercrombie & Fitch Shares Tank On Q1 Report
The company reported same-store sales that were up 1% during Q1; however, analyst estimates from Refinitiv expected 1.3%.
Further, the clothing giant reported a net loss of $19.2 million and this translated as $0.29 a share. Analysts expected an adjusted loss of $0.43 a share.
This result was an improvement on last year's net loss of $42.5 million, or $0.62 per share.
Sales grew to $734 million from $730.9 million a year ago.
Closures
As stated, one of Abercrombie & Fitch's planned closures is its Hollister store in New York. One of the reasons for this is slowing sales for this brand. Hollister's same-store sales were up just 2% during the quarter, missing expectations for 3.3%.
This was short of last year's same-store sales of 6%.
Other stores to be closed include an Abercrombie store in Fukuoka, Japan, and an Abercrombie store in Milan, Italy. That brings the total number of closed stores to five since 2017.
Q2 Sales Will Be Flat
Abercrombie & Fitch delivered another blow to investors by suggesting that Q2 won't fare much better. The company "expects net sales to be flat to up 2%, short of analysts' estimates for 2.8% growth. For the year, Abercrombie is calling for net sales to be up 2% to 4%."
>> NIO Stock Recovers On Q1 Results: Beating Analyst Expectations
With investors told to expect flat sales in Q2, ANF stock has plummeted. All is not lost, however; Abercrombie stock has increased nearly 25% this year.
Today's stock plummet offsets those gains, but the potential to pair its losses remains.
The news also sent shares of rival American Eagle Outfitters (NYSE:AEO) down more than 5%.
Featured Image: DepositPhotos © Rostislavv