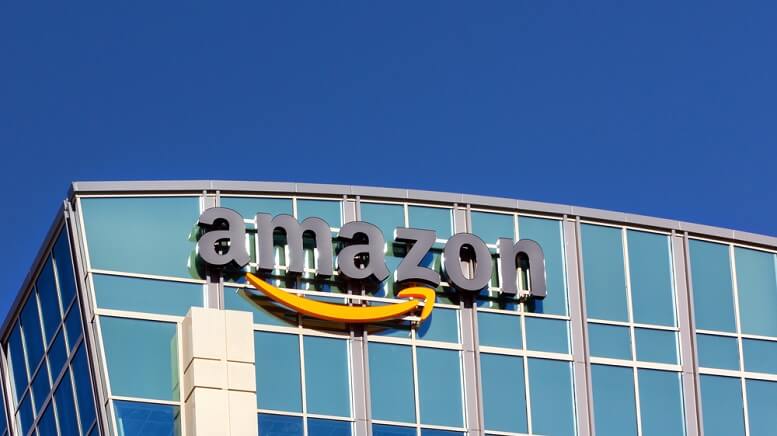 AMZN stock could rise 46% next year as a result of Amazon's (NASDAQ:AMZN) one-day Prime shipping being rolled out in the US, according to RBC.
RBC Capital Markets analyst Mark Mahaney believes that an uptake in Amazon Prime memberships as a result of its one-day shipping service will be a source of massive growth for AMZN stock in the next year. "We believe AMZN may well generate accelerating revenue & unit growth for some time as One-Day goes nationwide & worldwide," said Mahaney in a note to investors on Sunday. RBC has raised its price target on AMZN shares from $2,250 a share to $2,600 a share—an increase of 46%.
Amazon began to rollout one-day shipping for prime subscribers in June, and the worlds most valuable company has said it will spend $800 million USD during Q2 to expand the service. In the company's latest quarterly earnings, the dividends from this investment were apparent as North American sales increased by 20% from the previous year.
AMZN shares were in the green today, and it's clear that investors have great faith in Jeff Bezos's long-term vision for the company. Amazon has consistently been intuitive to the concept of overspending today to ensure increased profits tomorrow. One example of Amazon's commitment to expanding Prime is the company's purchasing of a minority stake in Cargojet to ensure necessary air freight capacity is available. While upgrading the Prime service may be a multi-billion dollar investment, today's expectations from RBC show that this plan is expected to yield strong results.
>> MDCO Stock Hits 2-Year High After Robust Clinical Data
AMZN stock is currently valued at $1,789.85, having suffered a few losses last month. During August, the company's shares dropped 5.2% due to slightly underwhelming Q2 earnings and being placed in the firing line by some prominent positions. Amazon's EPS of $5.22 missed analysts' estimate of $5.57 by about 6% in the second quarter, while 2020 hopefuls Senators Warren and Sanders criticized the retailer on issues such as tax and wages. However, if RBC's expectations ring true, AMZN stock could be set for a huge bump.
While you're here, why not check out 3 stocks that we think could take Netflix's streaming throne!
Featured Image: DepositPhotos © wolterke