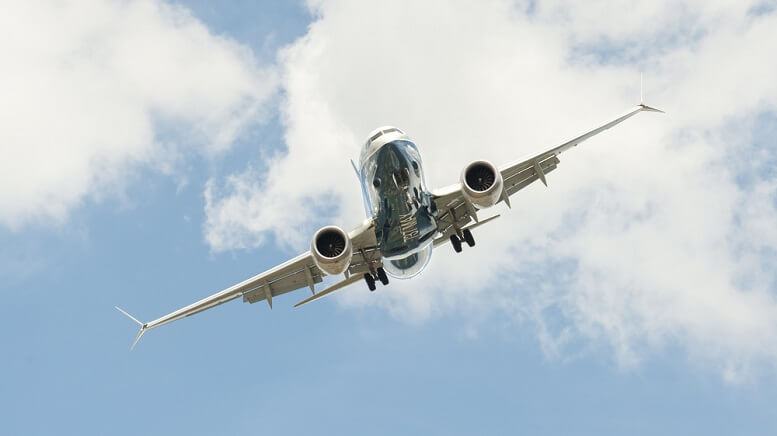 Boeing stock is the biggest gainer on the Dow as Boeing Co (NYSE:BA) sees a $4.9 billion accounting charge with its second-quarter results next week.
Key Details
Plane manufacturing giant Boeing has been in the middle of complete turmoil for the better part of the past year after its highly popular 737 MAX aircraft was involved in two fatal airline crashes. All those planes now remain grounded, and considering the fact that the plane is its highest-selling commercial airliner, the losses solely due to its grounding were expected to be a heavy one. Although the company has been trying to get the clearance from the FAA, its efforts have not yet come to fruition. So, when the company announced its results, the charges for the company due to the deadly crashes were the most anticipated figure for everyone concerned.
Boeing announced that the charges after taxes stood at $4.9 billion. The company went on to explain that the charges in question pertain to "potential concessions and other considerations to customers" and also the losses due to the loss of income thanks to lower production. Due to the charge, Boeing's revenues for Q2 2019 will take a $5.6 billion hit and the profits before taxes are also going to be affected.
Many might have expected the announcement to cause a significant drop in the stock price, but nothing of the sort happened, and instead, Boeing stock gained 3.80% to trade at $374.50.
>> Toys "R" Us is Coming Back! Tru Kids Brands Announces Revival
Analyst View
According to Rajeev Lalwani, who is an analyst at Morgan Stanley, the rise in the stock price is an indication that Boeing investors are not too perturbed at the quantum of the charges. In addition to that, the company had also announced its production plans for the year on Wednesday, and during the presentation, Boeing indicated that it believes that its 737 planes could return to service by the end of 2019.
Boeing is a behemoth of the airline manufacturing industry, and this particular crisis is the biggest in its history. The company's Q2 2019 financial results, which are to be announced on July 24, are going to be highly anticipated.
Boeing stock has jumped over 8% so far in July after correcting 25% earlier this year from an all-time high of $446.01.
Featured image: DepositPhotos © nelsonart