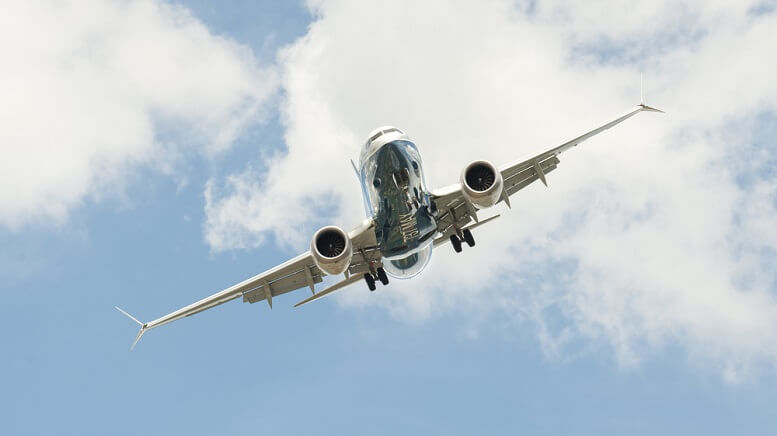 Boeing stock is under pressure and leading the broader markets lower after Flyadeal canceled Boeing Co's (NYSE:BA) MAX units order.
American multinational plane manufacturing giant has been in turmoil for many months now after 737 MAX jets have been grounded by airlines all over the world following two fatal crashes. Moreover, the company is still awaiting clearance from the authorities in the United States and in other parts of the world for the particular model.
Major Boeing Blow
Considering the fact that the 737 MAX is one of the biggest contributors to its revenues, it has been a heavy blow for Boeing. In a new development, the company had another setback after Flyadeal of Saudi Arabia canceled its order of 50 of the MAX units and decided to buy Boeing's Airbus variant instead.
However, this is not the first instance of a MAX order being canceled by a major airline. Back in March, Indonesia's Lion Air canceled its order, not a particularly surprising move considering the fact that one of the two fatal MAX crashes took place on one of the airline's flights.
Although doubts and uncertainty remain over the safety of the MAX for many airlines, Boeing insists that the issues with the model can be corrected. As a matter of fact, the company got a massive boost last month when it secured an order of 200 MAXs from the parent company of British Airways following the Paris Air Show.
Following the news, Boeing stock slide 1.60% at $350.16.
The cancellation of the order from Flyadeal is particularly damaging for the company as it would have raked in $6 billion in sales. That being said, Boeing seemed to take the setback in its stride and stated that the company is proud of its association with the aviation sector in Saudi Arabia over the years.
>> Jaguar Land Rover to Build Electric XJ in the UK: Secures 2,700 Jobs
The software in the MAX jet has been a matter of scrutiny with the FAA in the United States, and the company is working on fixes in order to get it working perfectly. Boeing is going to submit the plane for inspection to regulators yet again in September.
BA stock has fallen over 20% since early March. Nevertheless, BA stock is still up about 10% since the beginning of this year.
Featured image: DepositPhotos © nelsonart