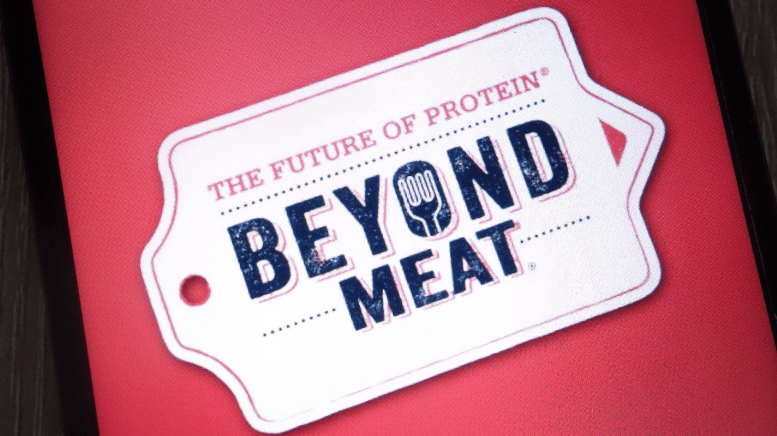 On Thursday, May 2, Beyond Meat (NASDAQ:BYND) had its first day of trading on the Nasdaq exchange. And it killed it. At the time of writing, BYND stock is up nearly 175%.
Here's everything we know about the Beyond Meat IPO.
Beyond Meat IPO Sends BYND Stock Up More Than 150%
Beyond Meat is a plant-based meat company based in El Segundo, California. With an aim to help health, climate, and animal welfare, the agricultural startup creates plant-based products that taste similar to pork, beef, and chicken. Its main product, Beyond Burger, which is made from pea protein, is currently available in nearly 30,000 stores in the United States.
Earlier this week, Beyond Meat increased its IPO price due to investor demand. The Beyond Meat IPO price went from between $19 and $21 to a range of $23–$25. Increasing its IPO price was significant news as is, but today, the company's first day of trading, the market has been met with even better news.
Today, shares of Beyond Meat opened at $46. And at the time of writing, BYND stock is trading at $68, which puts the stock up 172%.
The Hottest IPO in a While
In 2019, we've seen a few hot IPOs, from Pinterest (NYSE:PINS) to Zoom Video Communications (NASDAQ:ZM). But considering BYND stock saw roughly a 140% one-day gain, the Beyond Meat IPO takes the cake. And when you take into consideration that Beyond Meat saw a 170% net revenue increase in 2018, you can see why investors were feeling optimistic about the company's first day of trading.
>> SciPlay IPO: Things You Should Consider Ahead of the Listing
Takeaway
Not only is Beyond Meat en-route to disrupting the food industry, but BYND stock could very well do the same to the stock market. As impressive as the Beyond Meat IPO has been, it's going to be important to keep an eye on BYND stock to see if it can keep up this momentum.
What do you think? Are you feeling optimistic about Beyond Meat? Let us know what you think in the comments below!
Featured image: DepositPhotos © Piter2121