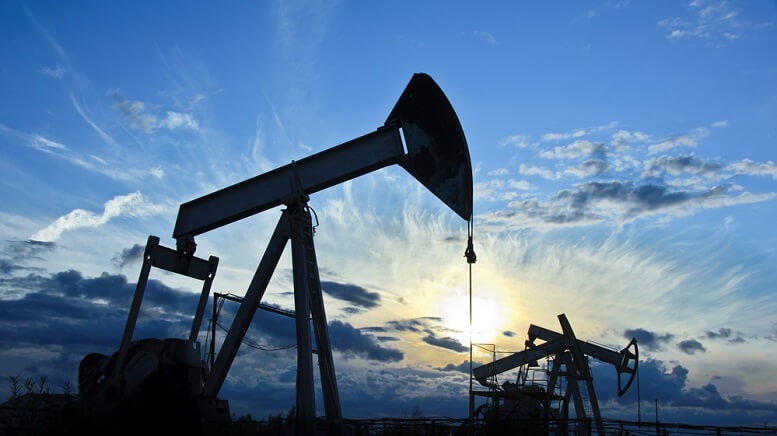 Canadians awoke to news on Thursday that Justin Trudeau would lead the country's government for a second term after his Liberal party failed to achieve a majority, meaning Canada will see its first minority government in eight years. A minority government will have far-reaching effects on Canada's economy, both good and bad, and with environmental policy featuring prominently in preelection discourse, the struggling energy sector once again steps into the spotlight.
Poor Policy Decisions Wreaking Havoc in the Energy Sector
A barrage of poor policy decisions in recent years has left the oil and gas industry floundering as a lack of pipeline capacity stunts growth compared to international markets. According to a recent study, Canadian heavy oil producers lost $20.6 billion CAD last year in revenues compared to international producers. That's roughly 0.7 percent of the national economy lost because of the ability to deliver Canadian oil to international markets, where better prices are easier to come by.
Increased taxation and increased regulatory constraints have greatly exacerbated these supply issues. Two recently implemented bills have placed further barriers to growth in the oil and gas market. Bill C-69 will overhaul the environmental review process and make it even more difficult for pipeline projects to get the go-ahead, while Bill C-48 bans large oil tankers from the north coast of British Columbia, making it even more difficult to access the lucrative Asian market.
"Worst Possible Outcome" For Oil and Gas Firms
With the election of a minority government, it looks as though these issues are about to get a whole lot worse. Many analysts are predicting the sector to carry on its current bottom, with the general consensus being that we will see companies conserve capital while continuing to pay off debt. With the market value at a historic low, share buybacks will also continue to become more and more frequent, and with tax-loss selloffs taking place before the year's end, it looks as though the current industry weakness will continue.
"This truly is the worst possible outcome," said Tim Pickering, Chief Executive of Auspice Capital Advisors, which manages a Canadian crude oil exchange-traded fund. "We have got a Liberal minority and the balance of power shifts to the NDP and the Greens, who are completely opposed to any progressive energy policies." Both parties have pledged to tackle climate change at the expense of developing Canada's oil reserves, which are home to the world's third-largest crude reserves and lie entirely within the western province of Alberta, where the Conservatives won.
>> Intel Stock Soars as Q3 Earnings Beat Analyst Expectations
Trans Mountain Project
One possible beacon of hope for the oil and gas sector is the possible completion of the long-delayed Trans Mountain expansion project (TMX), which would triple the flow of oil sands crude to the British Columbia coast. The Trudeau government bought the project for $4.5 billion CAD in 2018 in an attempt to circumvent the opposition of the BC government to the expansion. Construction on the pipeline was halted in September 2018, after the Federal Court of Appeal overturned federal approval, citing insufficient environmental and Indigenous consultations.
Construction did not resume until August of this year, with completion now expected midway through 2022. The NDP, which has enough seats to support the Liberals through a confidence and supply agreement, is opposed to the project, but comments from Finance Minister Bill Morneau will provide the oil and gas sector with some optimism. "We now see how it can help us accelerate our clean energy transition by putting any revenues that we get from it into a transition to clean energy. We think that is the best way we can move forward in our current context."
How Have Stocks Reacted?
Oil and gas stocks have been tanking quite badly under the pressure of a stagnant market. Earlier this week, Husky Energy (TSX:HSE) (OTCPK:HUSKF) reported its Q3 financials, and a 50% drop in profits does not make for pretty reading for investors. The energy heavyweight also announced it was laying off an indefinite number of staff and was quick to emphasize that those layoffs were not a direct result of the election outcome. HSE stock is down over 50% in the last year and sunk to a 16-year low this week.
Elsewhere, Suncor Energy (TSX:SU) (NYSE:SU), the largest energy company in Canda with a market cap of $51.46 billion CAD, traded in the red after the election results became clear. Other heavyweights, like Canadian Natural Resources (TSX:CNQ) (NYSE:CNQ) and Imperial Oil (TSX:IMO) (NYSE:IMO), also saw dropoffs in share value, a trend that shows no signs of slowing.
The Takeaway
A minority government only spells bad news for the energy sector, and it looks as though oil and gas investors are flocking from those stocks on masse. The industry looks to be pinning its hopes on the completion of a single pipeline, and it is worth noting that minority governments have an average lifetime of 18 to 24 months, meaning another election is highly likely before that project is finished. With the NDP and Greens calling for stricter environmental policies, it doesn't appear as though there is an end in sight for the woes of oil firms.
Rafi Tahmazian, a senior portfolio manager at Canoe Financial, described the direness of the situation: "Today, we are completely just retrenched into our shell. That's what the industry is today. We can't move. We are paralyzed."
Featured Image: DepositPhotos © bashta