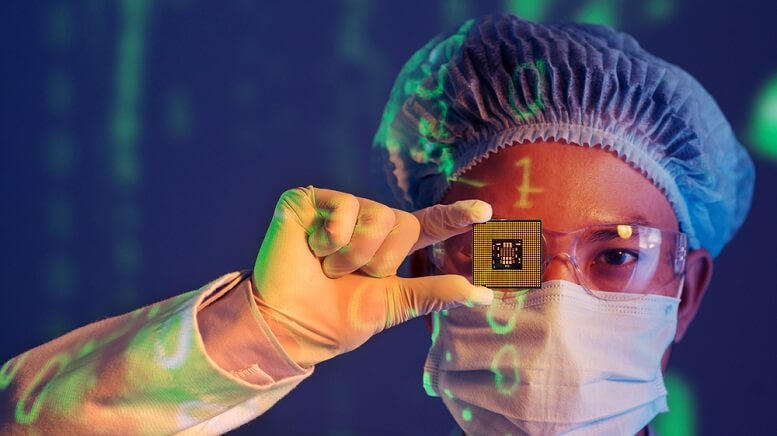 Intel stock is soaring today after Intel Corporation (NASDAQ:INTC) posted its third-quarter earnings, which saw revenue hit record levels and beat analysts' expectations.
Intel reported earnings of $1.43 per share, compared with analysts' expected figure of $1.24 per share. Revenue of $19.19 billion USD was a $27 million USD increase of last year's figure, and also beat analysts' predictions of $18.05 billion USD. There were a few weak points in Intel's earnings, with a gross margin of 58.8%, down from 64.5% a year ago. Operating income was down 12% to $6.4 billion, while net income dropped 6% to $6.0 billion. Investors remain bullish, however, with Intel stock gaining 8% today.
Addressing those issues, Intel's CEO Bob Swan said the chipmaker must improve its execution in multiple areas. "We expect to further increase our PC client supply by mid-to-high single-digits in 2020, but that growth hasn't been sufficient," Swan said. "We're letting our customers down and they're expecting more from us." Demand strength for PC chips is still outstripping supply, said the company's CFO George Davis, a problem that must be dealt with in order for Intel stock to fully capitalize on the arrival of 5G next year.
>> BYND Stock Tumbles Below $100: Now All Eyes on Earnings Next Week
Despite Intel's earnings beating Wall Street's predictions, some analysts have called for caution and warned that the results actually aren't as good as the market has received them. The sustainability of the growth in Intel stock has been brought into doubt after some analysts pointed out that $200 million USD of its revenue came from customers moving up their spending in anticipation of higher tariffs down the line.
Morgan Stanley's Joseph Moore said he would "contain [his] enthusiasm" over Intel's upside and cautioned that with so many different components contributing to Intel's results, it's difficult to extrapolate too much from its commentary on the moved-up revenue. Despite analysts' calls for caution, Intel shares are currently trading at the highest point since April.
Featured Image: DepositPhotos © DragonImages