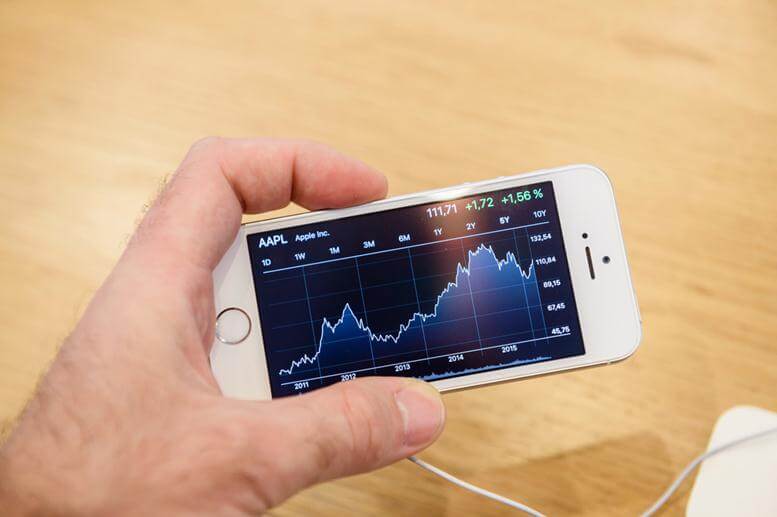 Green is shinning all around Wall Street today. The Dow Jones and S&P 500 are both seeing gains today after the Bureau of Labor Statistics released a new job report. Today, we'll take a closer look at some daily stock news. Apple, Inc. (NASDAQ:AAPL) is rebounding after a rough blow yesterday and the NYSE has threatened to de-list Rite Aid (NYSE:RAD). 
Daily Stock News: January 4th, 2019
Apple Rebounds, All is Well
Yesterday, Apple's stock plummeted on the market, after the company announced revenue loss. In a letter to investors, CEO Tim Cook revealed that the company would be lowering its projected value for the first time in 16 years. 
Cook said:
"We can't change macroeconomic conditions, but we are undertaking and accelerating other initiatives to improve our results. One such initiative is making it simple to trade in a phone in our stores, finance the purchase over time, and get help transferring data from the current to the new phone."
Cook states that his company has lower than anticipated iPhone revenue this past quarter, primarily in the Greater China region. This seems to be mostly due to the higher prices of the new iPhones and stiff competition from China's Huawei. Apple's stock rebound remains the top daily stock news today.
According to Yahoo Finance, AAPL is currently trading at $147.72 a share, up +$5.53 (+3.89%).
>> US Drug Companies Raise Med Prices Despite President Trump Pressure
Will Rite Aid Get Delisted by the NYSE?
The New York Stock Exchange informed Rite Aid that it was at risk of being delisted from the exchange. This morning, the company released a statement that it was no longer in compliance with the NYSE's listing standards. RAD shares have dropped below the exchange's share price rule. The company has six months to regain compliance with the exchange before being removed.
Rite Aid explained:
"Rite Aid intends to pursue measures to cure the share price non-compliance, including through a reverse stock split of the company's common stock, subject to stockholder approval no later than at Rite Aid's next annual meeting, if such action is necessary to cure the share price non-compliance."
According to Yahoo Finance, RAD is currently trading at $0.77 a share, up +$0.02 (+3.10%). 
Featured Image: Depositphotos © ifeelstock