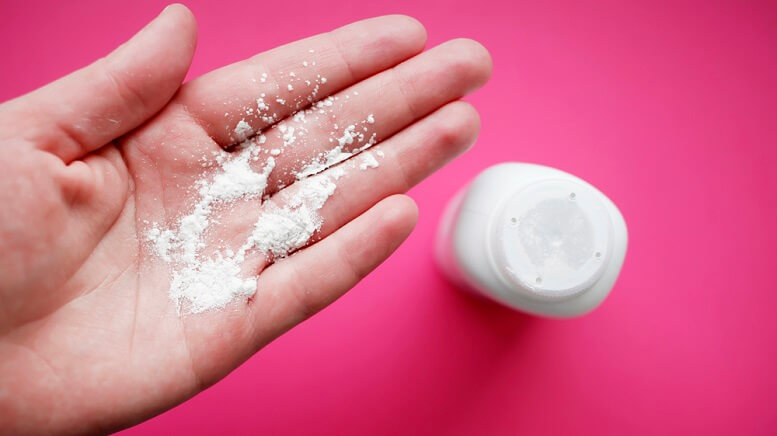 JNJ stock is down 6% today after Johnson & Johnson (NYSE:JNJ) recalled a single lot of its baby powder as a precaution after US government testing found trace amounts of asbestos in one bottle purchased online.
33,000 Bottles Recalled
Johnson & Johnson said it received notification from the US Food and Drug Administration that it had found trace amounts of asbestos in a single bottle following routine testing, after which the company recalled the effected batch of 33,000 bottles, which had been distributed last year. JNJ said it was checking where the bottles were shipped, if the tested bottle is counterfeit or authentic, and whether the sample might have been contaminated during testing. Despite only being found in one bottle thus far, the news has spooked investors and sent JNJ stock into the red.
The company said that it "has a rigorous testing standard in place to ensure its cosmetic talc is safe and years of testing, including the FDA's own testing on prior occasions–and as recently as last month–found no asbestos." However, this is not the first time JNJ has faced allegations of asbestos contamination. A Reuters report published last year said that the company was aware for decades of asbestos in its baby powder but did not disclose that information, which led to several multimillion-dollar lawsuits. JNJ shares are currently trading at $128.14.
>> PBR Stock Gains After Reporting Robust Third Quarter Numbers
Controversies Weighing on JNJ Stock
The controversies keep piling up for JNJ, with the pharmaceutical giant at the center of the opioid crisis storm. In August, the company was ordered to pay $572 million USD in damages for its role in contributing to the opioid crisis in the US, marking the first time in history that an opioid manufacturer has been held accountable in court. The decision compounded more sharp losses for JNJ stock as investors lose faith in a company that was once ranked the most trusted in America.
Featured Image: DepositPhotos © perminoffa